Jim Walton: CNN at 30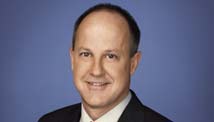 Editor's Note: Jim Walton is president of CNN Worldwide, which includes CNN/U.S., HLN, CNN International, CNN en Español, CNN.com, CNN Airport Channel, CNN Radio and CNN Newsource. He joined CNN one year after its 1980 inception, as a video journalist, CNN's entry-level position.
No one knew for sure that it would work. There was no clamor in the marketplace for 24-hour news from Atlanta, and certainly not on cable. As far as most people were concerned, "television news" was 30 minutes at the dinner hour with Walter Cronkite, John Chancellor or Frank Reynolds. And cable was where you went for nature programs, wrestling and Andy Griffith re-runs.
In the Atlanta Techwood newsroom, no one was entirely sure if it would work. But at 6 p.m., there it was, live in about a million and a half U.S. households. Dave Walker and Lois Hart led the broadcast with an update on the Vernon Jordan shooting in Fort Wayne, Indiana, followed by packages on the eruption of Mount St. Helens and the upcoming Super Tuesday; an investigative piece on FAA oversight of commercial airline fuel gauge systems; and news of a suspect in a commuter train shooting in Connecticut. Then they threw to a live press conference with President Carter and reports from our Washington, D.C. bureau and Jerusalem. Everything came (mostly) together, and CNN was born.
Thirty years later, I can't help but smile at our guts on that first day: The brisk, matter-of-fact pitch of our sign-on; the calm of our anchors in the face of what had to be controlled chaos behind the camera; the pride in the voices reporting "for CNN"; and how little we realized that on June 1, 1980, CNN changed everything.
And kept on changing. Today, people will turn to CNN for coverage of many of the same kinds of stories we were reporting 30 years ago (and, let's hope, some more positive news, as well). What is profoundly different today is that we will reach consumers in 350 million households around the world, as well as online, on mobile devices, in airports, in hotel rooms, on cruise ships and via syndicated news outlets. Technology made CNN possible and it has helped make it accessible to successive generations for whom boundaries of geography, platform limitation and conventional thinking no longer define their experience. No one could have imagined 30 years ago that CNN would today reach more people than any other news and information television network; be number one in online news, number one in mobile news and the third most-popular social media brand; and have the first user-generated news site. How we'll engage, and engage with, the world next is up to us. The wonder of CNN remains its capacity for and insistence on reinvention.
That's our charge, our challenge and our opportunity. One of the things I'm proudest of is CNN's record of philanthropic involvement that creates change. To mark 30 years of impacting our world, we've created a program called CNN's Give 30 for 30, conceived by CNN employees and embraced by Turner Broadcasting. Every eligible Turner employee will have the opportunity to direct a company-paid donation of $30 to a charitable organization of his or her choice.
When June 1, 2010 ends, CNN will have reported events as and where they happened in the world. Our journalism will have informed, enlightened and expanded the understanding of those who depend on us. We will have stood on truth, delivered facts, served no political agenda and connected people and events in ways that matter. We will have done a difficult, demanding, important job exceedingly well. Just as we have every day for the past 30 years. And just as we'll do again tomorrow.

Part of complete coverage on

Be part of the solution. Get informed, connect to organizations and share how you have made an impact
Weeks after flooding first displaced millions of people in Pakistan, the crisis is far from over

The cleanup efforts for the largest oil disaster in U.S. history could continue for years


Most popular stories right now