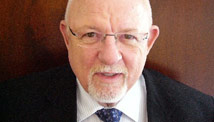 STORY HIGHLIGHTS
Ed Rollins says voters are fed up with politicians, who keep doing stupid things
Sex scandals, "misplaced words," ethics violations all in the news, Rollins says
Voters' kicking out incumbents, Rollins writes, should be a wake-up call
Rollins says it's time for politicians, and public, to focus on economy, jobs
Editor's note: Ed Rollins, a senior political contributor for CNN, is senior presidential fellow at the Kalikow Center for the Study of the American Presidency at Hofstra University. He was White House political director for President Ronald Reagan and chairman of the National Republican Congressional Committee.
(CNN) -- Who needs reality TV when we have reality politics? In spite of voters telling pollsters they are fed up with elected officials and reaffirming those sentiments by firing them at the voting booth, the politicians still aren't getting the message.
They just keep doing stupid things.
One Republican member of Congress, Mark Souder of Indiana, resigned this week after admitting he had an affair with a female part-time staffer. He claims they became attracted to each other during a discussion on "abstinence." They both flunk that test.
The congressman, a conservative religious leader, said that he "sinned against God, my wife and my family." At least he didn't say the devil made me do it. But he did talk about "in the poisonous environment of Washington, D.C., where any personal failing is seized upon and twisted for political gain. I am resigning rather than put my family through that painful, drawn-out process."
Congressman, you caused the pain to your wife and family. What has politics to do with your stupidity? Stupidity isn't a sin but hypocrisy is front and center in why Americans don't like their Congress. This evens up the score in this year's House scandal score sheet. A Democrat, Rep. Eric Massa of New York, resigned in March for inappropriate behavior with male staffers. He was being investigated by the ethics committee.
And then let's not forget Republican Sen. John Ensign of Nevada, who had an affair with his chief of staff's wife -- who also worked for him -- and then tried to get the cuckolded husband some lobbying clients, which is illegal, so both husband and wife would go away quietly with the hush money. That one's being investigated by the ethics committee, too.
But don't wait with great anticipation for the results. They will find the body of late Teamsters boss Jimmy Hoffa before the ethics committees find anyone guilty.
But just to make the week even more like a "Saturday Night Live" script, The New York Times reported that the attorney general of Connecticut, Richard Blumenthal, misrepresented his military career. As the Democrat front-runner for the open Senate seat of retiring Sen. Chris Dodd, about all Richard Blumenthal had to do was show up for his swearing-in next January. However, a self-inflicted bombshell went off that certainly changes the dynamic of that race.
According to the Times, Blumenthal represented on several occasions that he was a Vietnam veteran. Instead, he had made every effort to avoid that war by obtaining five draft deferments, including one for running errands for Katharine Graham, the late publisher of The Washington Post.
When he no longer could avoid the draft, he joined a politically elite D.C. Marine Reserve unit, whose only duty was marching in parades and passing out toys for tots at Christmastime. He served as a weekend warrior from 1970 to 1976. No combat and no overseas duty. Nothing wrong with any of that and there was no reason he had to embellish his credentials. But he did.
Blumenthal said Tuesday he regretted "a few misplaced words" exaggerating his military service.
"On a few occasions, I have misspoken about my service and I regret that. I take full responsibility," he said,
"But I will not allow anyone to take a few misplaced words and impugn my record of service to our country," Well, Mr. Attorney General, I don't think that's good enough and I am sure many of those brave men who did serve in combat in Vietnam will have a few concerns about why you just misplaced a few words or got confused about where you were during the war.
Washington, D.C., is about 6,300 miles from Vietnam. Maybe you can explain your confusion to the voters, and ultimately they are the decision-makers. But I do think this is a fundamental issue about integrity. The attorney general was viewed as a competent, well-educated man who didn't need to make things up.
Tuesday was decision day in several state primaries and Democratic voters in Pennsylvania said "Thanks, but no thanks" to Arlen Specter, the Republican turncoat who became a Democrat to get re-elected. Polls showed a year ago that Republicans didn't want him and he would lose a primary to former Rep. Pat Toomey.
More than being a Democrat or Republican, he wanted to be a senator. So he switched parties. He got a bunch of useless promises from the White House and the president about helping him. He's been a senator for 30 years and should have gone out gracefully. He didn't. He now goes out a turncoat and a loser rejected by both parties.
The other big story yesterday was the Kentucky Republican primary. The Republican leader in the Senate, Mitch McConnell, who represents Kentucky, had a handpicked candidate who was endorsed by the Republican establishment, Kentucky Secretary of State Trey Grayson.
The Tea Party movement and many out-of-state big names endorsed Rand Paul, son of Texas congressman and presidential candidate Ron Paul, and their support helped him win. It shows that the Tea Party is here to stay and Republicans in many states need its help to win in November.
Another anti-incumbent message was sent by Arkansas voters, who forced Senate Agriculture Committee Chairwoman Blanche Lincoln into a runoff for renomination in a very close primary election with Lt. Gov. Bill Halter. They will have a showdown in three weeks to see who faces Republican Rep. John Boozman, who won easily in an eight-candidate field.
The political season is just beginning and voters will have several more months to evaluate the incumbents and the challengers. It would be nice if they could just focus on issues like runaway spending and nearly 10 percent unemployment. Members of Congress should try to rise above the sidebar stories about sex and lying, at least till Election Day. The state of Nevada has "none of the above" on the ballot.
I think it should be everywhere and it would do very well this year.
The opinions in this commentary are solely those of Ed Rollins.