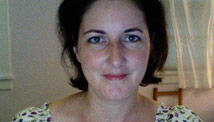 STORY HIGHLIGHTS
Jacqueline Shire says nuclear deal Iran made with Turkey, Brazil similar to earlier failed deal
But unlike that deal, Shire says, this one leaves Iran enough nuclear material for warhead
Shire says Iran also said it has no plans to stop making 20 percent enriched fuel
Shire: Flawed deal might be just another feint by Iran but shows willingness to engage
Editor's note: Jacqueline Shire is a senior analyst at the Institute for Science and International Security. She has served at the U.S. State Department in a variety of positions related to nonproliferation.
Princeton, New Jersey (CNN) -- At first glance, the agreement announced this week by Brazil, Turkey and Iran to ship 1,200 kilograms of Iran's low-enriched uranium to Turkey in exchange for about 120 kilograms of fuel for the Tehran Research Reactor within a year looks remarkably similar to the deal the International Atomic Energy Agency brokered in October.
Many saw that deal as a win-win, satisfying both Iran and those with doubts about the peaceful nature of the country's nuclear program.
In that deal, the shipment to Russia and eventually France of what then amounted to three-quarters of Iran's low-enriched uranium would have been a "confidence-building measure." It would have assured for about a year that Iran would not have a large enough stockpile of uranium in the (unlikely) event it decided to divert the IAEA-safeguarded material, enrich it further and produce weapon-grade material.
The original deal had the added benefit of providing Iran with much needed fuel for a small research reactor in Tehran that has been used for producing medical isotopes, and for an upgrade of the research reactor's control systems. But that fuel would have been provided eventually, and this was one of the reasons the agreement fell apart.
But the deal announced Monday is different in important respects, which explains why Washington has given it a stiff acknowledgment, rather than a warm embrace.
Iran has more low-enriched uranium now. We don't know the exact amount, but as of February, it was reported to be 2,065 kilograms, and based on past production, that amount probably has grown to at least 2,300 kilograms now.
The removal of roughly half of its uranium is not quite the confidence-building measure it was seven months ago, given that Iran would be left with the low-enriched uranium-equivalent of one uranium warhead. But because this material remains under IAEA safeguards, the risk of Iran diverting and further enriching it is low, and therefore its existence alone is not reason enough to scuttle the Turkey-Brazil deal.
The bigger concern is that, since the October 2009 agreement fell apart, Iran has begun to produce its own 20 percent enriched fuel, and the government said Monday that it had no plans to stop. This cannot fill the Obama administration with confidence in Iran's good intentions (even a Turkish diplomat in Ankara called the statement "unfortunate.")
There is another pitfall in the fine print of the agreement. It appears to establish Iran's right to an enrichment program under the Nuclear Non-Proliferation Treaty without acknowledging that Tehran is under U.N. Security Council sanctions that demand a suspension of its enrichment program and full cooperation with the IAEA .
Can this new deal be saved?
The United States is pushing back hard, announcing Tuesday that the five permanent members of the Security Council have agreed on the text of a new sanctions resolution and circulating it to the wider council membership. The fate of the deal is uncertain.
Washington might be ready to take a deep breath and go along with the deal, once a new sanctions resolution is adopted, provided that Iran at least halt its 20 percent enrichment effort and commit to full cooperation with the IAEA.
It's important to remember that this agreement is only intended to be the beginning of a longer process aimed at resolving questions about whether Iran's nuclear program is peaceful in nature. The point is to get Iran back to the negotiating table for talks about its nuclear ambitions and to persuade the IAEA and United Nations that those ambitions are entirely peaceful, as Iran insists.
Iran is now the subject of five U.N. Security Council resolutions demanding that it suspend uranium enrichment; three of those resolutions, perhaps soon to be four, contain sanctions targeting senior officials, financial institutions and entities associated with its missile and nuclear programs.
Brazil and Turkey, both current members of the Security Council, have been unhappy with the latest sanctions push and eager to provide an alternative course. Their success seems to have caught the United States by surprise -- by some accounts, Washington took a hands-off approach to the Brazil-Turkey-Iran talks, confident that they would fail to deliver.
But Iran's adroit diplomatic maneuvering should not surprise close observers, and now, even without a deal that the United States can love, it may prove difficult to win broad support for tough sanctions (though the U.S. has a good start with the support of China and Russia on this latest resolution).
Tough sanctions, however, are just a means to an end. With or without a new resolution, the objective is engagement and ensuring that Iran's nuclear program is peaceful.
The hard part, after all, begins at the negotiating table, and it is time to get there.
The opinions expressed in this commentary are solely those of Jacqueline Shire.