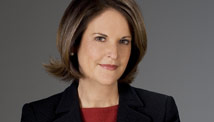 STORY HIGHLIGHTS
Gloria Borger says events dictate course of a president's term as much as agenda
She says Obama administration has been buffeted by oil spill, terror incidents
Next challenge for Obama is picking another Supreme Court nominee
Borger: "There is no time to breathe, no room for error"
Editor's note: Gloria Borger is a senior political analyst for CNN, appearing regularly on CNN's "The Situation Room," "Campbell Brown," "AC360°" and "State of the Union" as well as participating in special event coverage.
Washington (CNN) -- In looking back on his presidency, Bill Clinton posed the notion that presidents are defined by the crises they confront. His own tenure was without a major war or huge fiscal crisis. For Clinton, it seemed to be an almost melancholy reflection.
Barack Obama will not have the same complaint.
Let's see: a historic fiscal crisis before even taking the oath of office, two wars, a series of thwarted terrorist attacks, not to mention a slew of ongoing natural disasters. And, for the legacy-meisters, two Supreme Court vacancies to fill. So far.
In the face of all of that, President Obama stuck with his ambitious campaign agenda, tackling the politically perilous health care reform (and now the more popular financial reform), on top of controversial economic stimulus and bailout plans. And there's chatter (and plans) about tackling immigration reform and climate change legislation. No one much expects either to pass, but there is this sense that Obama is checking off all of the promises on his to-do list. Which, by the way, is long.
Here's the reality: No matter how much Obama wants to get through his list, events control the presidency. Agendas are set, the plans made. Then the world intervenes. And suddenly, the president is judged not on whether he has kept his long-time political promises but rather on his real-time performance as a competent, take-charge crisis manager.
And, by the way, he does not get extra credit for doing his job well. That is expected by this time in his tenure. But should he misstep, he gets the blame. All of it.
So consider the way life has intruded on policies these days. In February, the president pushed for new clean-coal technology. By mid-April, he was knee-deep in dealing with questions about the Massey mine disaster.
Then in late March, Obama ended a longstanding moratorium on oil exploration along parts of the East Coast. Along comes the Gulf Coast oil spill last month, and the administration found itself backing off its plans to drill until the disaster is "better understood."
"No president wants an important policy blown up by events," a top Democratic strategist says. "They're probably wishing they had waited a few more weeks to give that 'drill, baby, drill' speech."
And it's no different on the terrorism front: At Christmas, a young man with incendiary powder in his underwear tries to blow up an airplane, and the entire defense and national security establishment is tested: Why was the administration initially so slow to acknowledge that this was a very big deal, with serious implications?
Why didn't they have an eye on the bomber even after his father tried to tell an American embassy he was dangerous? Why didn't the new and complex system for surveillance coordinate well? Why didn't the vacationing president keep the American people more immediately informed?
Fast-forward to the Times Square bomb attempt. Aside from yet another initial attempt to downplay it as a "one-off" event, there's an obvious effort to not make the same mistakes: a presidential press conference, then another press conference after the arrest that screamed coordination -- with the attorney general, the chief of Homeland Security, assorted law enforcement officials.
"There's a sense they were lashed up" together this time in working on this, says a source who has been briefed on the events. "They were not going to make the same mistakes they made last time."
Indeed. This time, Attorney General Eric Holder called this a "terrorist" event repeatedly. And when it came time to explain how the bomber -- on a no-fly list -- still managed to get on an airplane, there was a quick explanation. Then came an overnight change (literally) in the law that now requires airlines to push the "refresh" button on the list more than once daily.
So lessons learned here, clearly. But no one gets any bonus points.
Now on to the next event: a Supreme Court nominee. There is no time to breathe and no room for error.
The opinions expressed in this commentary are solely those of Gloria Borger.