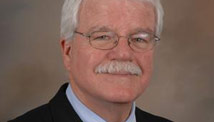 STORY HIGHLIGHTS
George Miller: Mine disasters due to production being valued above workers' safety
Miller: Miners face hazards every day but afraid to lose jobs if they report them
18 died in two workplace disasters in April besides Upper Big Branch, he says
Reform needed so owners aren't let off the hook, fines aren't just wrist-slaps, he says
Editor's note: U.S. Rep. George Miller, D-California, is the chairman of the House Education and Labor Committee, the author of the S-MINER Act and a co-sponsor of the Protecting America's Workers Act.
(CNN) -- "Hi Deb and Sara. I'm still OK at 2:40 pm. I don't know what is going on here and outside. We don't hear any attempts at drilling or rescue. The section is full of smoke and fumes so we can't escape. We are all still alive at this time."
George Hamner Jr. wrote these words to his family while trapped, along with 12 other miners, after an explosion in their coal mine. Soon after, Hamner and 11 of his coworkers died at the Sago Mine in West Virginia. That was more than four years ago.
Unfortunately, the workers who go into our nation's mines each day, who produce the coal that heats our homes and lights our offices, still face the same hazards that have already led to far too many tragic deaths. In large part, this is because of an industry that has staunchly opposed reforms and has lobbied hard to stymie any real efforts to hold companies accountable for the safety of their workers.
On Sunday, our nation paused to commemorate the 29 fallen miners of the Upper Big Branch mine. Like George Hamner, these 29 miners lived in West Virginia. And like George Hamner, they died from an explosion that probably could have been prevented.
Today is the 21st anniversary of Workers Memorial Day, which honors the workers who lose their lives, become injured or develop an illness on the job each year.
Multimillion-dollar corporations often face little more than a slap on the wrist for potentially fatal violations.
--Rep. George Miller
Although Upper Big Branch was the worst U.S. mining accident since 1970, it was only one of three horrific workplace catastrophes during April alone. Last week, 11 workers died in an explosion on the Deepwater Horizon oil rig in the Gulf of Mexico. And three days before the blast at Upper Big Branch, seven workers perished in an explosion at the Tesoro oil refinery near Seattle, Washington.
These explosions are a reminder that, although we have made some strides in workplace safety, unacceptable risks still remain for our workers. The AFL-CIO reports that in the United States in 2008, 5,214 workers were killed on the job -- an average of 14 workers every day. We have to do better.
The causes of these recent explosions are under investigation. But clear and common traits exist in each of them: a pattern of serious safety violations and a corporate culture that valued production over workers' safety.
Two months ago, my committee -- the House Education and Labor Committee -- learned the methods mine operators use to game the system and skirt some of the tougher sanctions implemented after the Sago explosion. While some companies have prioritized safety, others have responded by indiscriminately challenging nearly every violation.
By flooding the system with unwarranted appeals, these companies have been able to avoid stiffer accountability. The consequences of these delays can be deadly.
In August, the Mine Safety and Health Administration identified 48 mines that were able to escape tougher scrutiny because of these unresolved appeals. Upper Big Branch was one of them. So was the nearby Pocahontas Mine, where a miner was killed last week.
Workers shouldn't have to choose between losing their lives and losing their jobs.
--Rep. George Miller
Loopholes in our safety laws aren't exclusive to mining. Sadly, penalties for companies that violate health and safety laws are woefully outdated. Multimillion-dollar corporations often face little more than a slap on the wrist for potentially fatal violations.
Without effective enforcement, it's easy for bad actors to become repeat offenders. And without adequate whistle-blower protections, workers who want to report hazards often live in fear of retribution.
According to The New York Times, one Upper Big Branch foreman recalled, "I have had guys come to me and cry" because they were too afraid to report concerns about high methane levels in the mine. Workers shouldn't have to choose between losing their lives and losing their jobs.
These tragedies call for immediate reforms that will make all workplaces safer.
First, we must start to clear the backlog of mine safety appeals. There are more than 16,700 backlogged cases before the Federal Mine Safety and Health Review Commission -- and only 14 judges to handle them. Simple math tells us this isn't a workable equation; at least double that number of judges is needed to significantly reduce this backlog. Congress should immediately allocate funding to hire them.
Second, existing proposals should serve as a starting point for comprehensive workplace safety improvements. In 2008, I was the author of legislation that would have strengthened mine disaster prevention efforts, improved emergency responses and reduced long-term health risks to miners. The S-MINER Act passed the House but died in the Senate under a veto threat. We don't know whether it would have prevented the Upper Big Branch tragedy, but it certainly could have helped.
Finally, Congress should pass the Protecting America's Workers Act, which would modernize safety protections for workers across all industries through stronger penalties, whistle-blower protections and meaningful accountability when employers break the law.
Four years ago, I made a promise to George Hamner's widow, Debbie, and the many other families who lost a loved one that year in the Sago, Darby and Aracoma Alma mine tragedies. I told them we would do everything we could to heed the lessons of those disasters and keep other miners safe.
On this Workers Memorial Day, it's time to live up to this promise for all the families of workers who have lost their lives on the job and all working men and women across our country. We can't afford to let another year -- or four -- pass us by.
The opinions expressed in this commentary are solely those of Rep. George Miller.