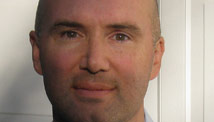 STORY HIGHLIGHTS
Steve Rushin says UConn had to defend title, winning streak and dominance in sport
UConn thwarts critics' complaints the team is just too good, Rushin says
Women's teams, unlike men's, are required to carry flag for their entire gender, he says
Rushin: The UConn women are one of sports history's most dominant teams
Editor's note: Steve Rushin, a former Sports Illustrated writer, is the author of a new novel, "The Pint Man," published by Doubleday. Visit his Web site at http://www.steverushin.com/ or follow him on Twitter
Hartford, Connecticut (CNN) -- Few defending champions in sport have had as much to defend as the University of Connecticut women's basketball team. On Tuesday night, the Huskies successfully defended their title (beating Stanford 53-47), their winning streak (78 games) and themselves (against the charge that they're "bad" for women's basketball).
They are so much better than every other team, goes the argument of various scribes, yakkers and bloggers, that they've made a mockery of the game. Never mind that these very pundits have mocked the game for years. Perhaps that's UConn's real crime: It's made a mockery of others' mockery.
I know. I once mocked women's basketball -- and thank God I did. After I'd written a single line casually ridiculing women's basketball in the pages of Sports Illustrated, a woman confronted me in a bar in New York. She asked me how many games I'd attended before forming my low opinion of the sport. My armpits burst into flames, and I said that I'd never actually been to a women's basketball game.
She invited me to one, and 23 months later, I married that woman, Rebecca Lobo, who won a national championship with an unbeaten UConn team in 1995 and a gold medal at the Atlanta Olympics in 1996 and who helped to launch the WNBA in 1997 as a member of the New York Liberty.
I'm not saying critics are wrong: Perhaps UConn is bad for the sport, the way Secretariat was bad for horse racing when he won the Belmont by 31 lengths, or the way the Beatles diminished pop music by releasing 20 No. 1 hits, or the way da Vinci's diversity of talents -- artist, engineer, inventor, etc. -- rendered the Renaissance irredeemably dull.
Or perhaps exceptional talent and overriding excellence, over time, raises the level of everyone in its proximity, in which case this UConn team might be the best thing that ever happened to women's basketball.
True, when the Huskies play, the outcome of every game is known in advance, much as the outcome of every Perry Mason case was known in advance. The fun lay in seeing how the inevitable victory happened -- in watching the genius at work. People knew going in that Houdini always escaped. They still watched, because the next time he might not. And so it goes for the Huskies, who trailed 20-12 after a hideous first half Tuesday night before slipping the padlocks and swimming to the surface, triumphant.
People who play and appreciate extraordinary basketball recognize this dominance as an end unto itself. "UConn has too many weapons," Oklahoma City Thunder star Kevin Durant said on Twitter last week. "Best team ever in sports?"
Not many people can answer that question knowledgeably, because most people don't watch women's basketball. It can't help that the women's final is played between the men's national championship game and the Masters golf tournament. It's a subordinate clause between a giant pair of parentheses.
Pity, because the 2009-10 UConn women are surely one of sports history's most dominant teams, one for whom losing is unfathomable.
"What if the UConn women lose?" Minnesota Timberwolves guard Jonny Flynn asked on Twitter during the tournament. "I hope not, because that means the end of the world is near." He pleaded for the Huskies to save the planet -- or as Flynn put it: "Win for Humanity."
Of course, the Huskies are not saving mankind. Or womankind. Or womynkind. Women's teams, unlike men's, are somehow required to carry the flag for their entire gender. They're "empowering our daughters," they're sneaker-shod suffragettes. The UCLA men's team that won 88 consecutive games in the early 1970s weren't striking a blow for wearers of headbands or mutton-chop sideburns. The Chicago Bulls dynasty of the '90s was not empowering the rainbow-haired.
Men's teams play and are appreciated on their own merits. We should be able to do the same with the UConn women. They don't have to be heroines or feminist icons. The epithet my wife most often uses to describe herself is "tall chick." That's what the UConn women are: Women -- some tall, some not -- playing very good basketball.
It's pleasure enough to watch a bunch of shiny new parts working together, efficiently, toward a devastating end: the kind of beauty you see in a combine harvester as it threshes a field of wheat.
The opinions expressed in this commentary are solely those of Steve Rushin.