Opinion: The horror of covering sexual abuse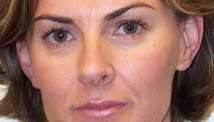 STORY HIGHLIGHTS
Bridget Fallon says Ireland appears to be a different country to the one she left 17 years ago.
Following child abuse scandal, many seem to be taking a real look at church
Fallon says institution that was complicit in cover-up of sexual abuse of children must happen
Editor's Note: Bridget Fallon was a senior producer for CNN before leaving last year. Now she is a freelance journalist based in the Republic of Ireland.
Dublin, Republic of Ireland (CNN) -- After working as a journalist for 17 years in London, I have returned to Ireland where I find a very different country to the one I left.
I find an Ireland in the midst of massive change, not just economically but socially too. Covering the Irish church scandal story for CNN really brought home these changes to me.
When I was growing up in Ireland in the 1970s and 80s the church dominated. Most people I knew were schooled by priests and nuns. So was I until my parents decided to reef me out of the convent after one nun told me to cross my legs because I was exciting the boys: I was six years old.
Most people went to Mass and confession once a week. My grandmother went to mass every day. Confession was the strangest thing: how could an eight-year-old sin enough to confess every week? Most weeks I would sit there and make up sins that I had committed to make myself sound more interesting. And that way I had something to build on the following week.

Video: Irish react to pope's letter

Video: Bishops speak on sex scandal

Video: Irish priest faces extradition

Video: Trainee priests and celibacy
But always there was this blind deference to the church that underpinned our lives. A sense of this is how it is, so don't question it. And it's this unquestioning obedience that I feel has shifted.
I haven't come back to find a faithless country. Ireland is still very much Catholic. Mass attendance is said to be running at about 43 percent -- which may be down from the phenomenal 90 percent attendance in the 70s, but is still thought to be the highest in Europe.
Yet speaking to many people about the scandal, they seem for the first time to have been forced to take a real look at the church. The seriousness of the crimes has shaken their trust. They are starting to distinguish between faith and the church itself.
I heard some shocking things as I spoke to the victims of abuse -- the kind of honesty that is very new to this country. Speaking to one man who was abused for years, he told me that he hadn't minded being sexually abused -- it was the beatings he hated and feared.
Talking to another victim, he said it wasn't just the sexual abuse he suffered, but it was subsequent cover-up by the church, that went all the way to Rome, that devastates him to this day.
This is a harrowing story to cover, as the tales of abuse are almost too painful to hear. There will certainly be more revelations of sexual crimes and cover-ups in the years and months to come. And there will be many more crimes and abuses that nobody will ever know about.
One thing is clear. The victims (many of whom are still Catholics), the Catholic faithful, and the people on the streets of Dublin are all in agreement. It's time for the church to change. What form this change should take will be hard to agree upon, but an overhaul of an institution that was complicit in the cover-up of sexual abuse of children has to happen. And in the meantime, no matter how slowly change occurs, at least the victims have finally found their voice.
The opinions expressed in this commentary are solely those of Bridget Fallon.