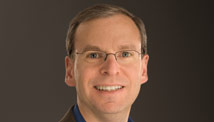 STORY HIGHLIGHTS
Jeremy Ben-Ami says recent U.S./Israeli tensions likely not sought by prime minister
But he says they clarified Obama's intention to find way out of Israeli-Palestinian conflict
U.S. and Israeli national security interests threatened by lack of two-state solution, he says
He says Netanyahu faces choice: Will he be the leader to finally bring peace?
Editor's note: Jeremy Ben-Ami is a former deputy domestic policy adviser for President Clinton and the founder and executive director of J Street, a lobby launched in 2008 that advocates for American diplomatic leadership to achieve a two-state solution and a broader regional peace.
Washington (CNN) -- Rahm Emanuel, President Obama's chief of staff, is renowned for advising that successful leaders never miss the chance to turn crisis into opportunity.
Only time will tell whether the ongoing drama in U.S.-Israel relations over the past few weeks amounts to a watershed opportunity in the Middle East peace process or simply one more twist in the elusive, and so far futile, quest to end the Israeli-Palestinian conflict with a two-state solution.
It's doubtful that Israel's announcement of East Jerusalem construction during Vice President Joseph Biden's visit to Israel two weeks ago was premeditated by the prime minister of Israel or that the immediate crisis was actively sought by Obama or his team.
Certainly, with the president's signature domestic program headed to its final showdown in the U.S. Congress and the pro-Israeli lobbying group American Israeli Public Affairs Committee gathering for its annual conference in Washington, it would be hard to have seen this as the ideal moment to focus political energy on U.S.-Israel tensions.
Moreover, both sides have played down the dispute and have been right to emphasize that it does not call into question the deeper relationship between Israel and the U.S. or longstanding American guarantees of Israel's security.
Yet the strategic backdrop to the present imbroglio paints a far more complicated picture of an American administration using this moment to clarify its views on the peace process to the Israelis and Palestinians, and presenting Prime Minister Benjamin Netanyahu with the choice of his political career: whether he will go down in history as the leader to finally end this conflict through a two-state solution that secures Israel's future as the democratic homeland of the Jewish people and ensures a viable, independent Palestinian state.
A growing, and public, consensus is emerging among top military officials both in the United States and in Israel that the lack of a two-state solution poses a strategic threat to both Israeli and American vital national security interests.
In widely discussed testimony on Capitol Hill last week, Gen. David Petraeus, the U.S. commander overseeing the wars in Afghanistan and Iraq, stated that "enduring hostilities between Israel and some of its neighbors present distinct challenges to our ability to advance [American] interests" in the Middle East.
Petraeus' comments come just weeks after Israel's Defense Minister Ehud Barak stated that "the lack of a solution to the problem of border demarcation within the historic Land of Israel -- and not an Iranian bomb -- is the most serious threat to Israel's future."
Secretary of State Hillary Clinton broadened the point during her speech to AIPAC when she stated that although the U.S.-Israel relationship is "rock-solid," the "status quo is unsustainable for all sides."
She is right. The interests of the United States, Israel, the Palestinians and the broader region clearly demand that a two-state solution be urgently pursued and that all sides refrain from actions that would make entering negotiations more difficult.
Netanyahu has for months sought to avoid dealing with some of the hard choices that he ultimately must confront. On the one hand, through his speech at Bar-Ilan University in June and in other pronouncements, he and his government have accepted in principle the concept of two states for two people, expressed willingness to engage in negotiations with the Palestinians and tried to appease a growing chorus of American supporters of Israel who want to see Israel achieve a two-state solution.
On the other hand, he has argued that all of Jerusalem and the Jordan Valley will remain Israeli and planted trees in settlements across the West Bank.
Netanyahu also has further right-wing coalition partners to worry about, though his is a coalition of choice, not necessity, and he has the option of bringing the more sober Kadima Party into government. Here in the United States, the prime minister woos segments of the right-wing pro-Israel community to help him stir up congressional opposition to any serious, balanced diplomatic initiative from the administration.
Some thought that the Obama administration might simply accept these contradictions, proceed forward with proximity talks and wait for months or longer -- perhaps until after the November congressional elections in the U.S. -- to ask the Israeli leader to choose a course.
However, it may be that, whether by design or by happenstance, the clock has loudly ticked forward, closing in on a critical moment of decision for Israel, and in particular for the prime minister.
Inaction would mean risking a repeat of the mistakes of his first term in office, when he faced stinging charges from domestic political opponents of losing American support and was subsequently voted out of office.
It's not all politics. There is a real danger to Israel's security as a Jewish, democratic home posed by the lack of a two-state solution, and more intransigence on the peace process would at least weaken Israel's strategic trump card: its strong, enduring alliance with America.
Only time will tell if what began with a slap in the face over an announcement over one housing development will be seen one day as the wake-up call that forced a moment of truth in the Middle East peace process -- and whether Netanyahu had the courage to turn this crisis into an opportunity to achieve real peace and security for Israel.
The opinions expressed in this commentary are solely those of Jeremy Ben-Ami.