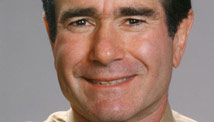 STORY HIGHLIGHTS
President hasn't focused on suburbs for most of his term so far, Lawrence Levy says
He says Obama scored gains in the suburbs in the 2008 election
Levy says president has returned to suburbs in recent weeks to push health care plan
Suburbs, which are politically crucial, are suffering heavily from Great Recession, he says
Editor's note: Lawrence C. Levy is executive director of the National Center for Suburban Studies at Hofstra University and a former columnist and editorial writer for Newsday.
(CNN) -- Barack Obama has edited the Harvard Law Review. He has presided over the most sophisticated election campaign anywhere. His Cabinet meetings are said to crackle like think tank seminars.
But when it comes to the places that make or break presidencies, where a majority of Americans live, work, play -- and vote -- this very bright guy has seemed clueless. And that has promised big trouble for his administration, especially on the critical issue of health care reform.
Suddenly, however, in his desperate dash to save the health care bill and perhaps his presidency, Obama has rediscovered the "Crabgrass Frontier."
These places are the suburbs, whose famously fickle voters hold the keys to the White House and Congress -- and only two years ago entrusted them to Obama and the Democratic Party.
These increasingly diverse and, in some cases, dysfunctional communities are hurting as never before. Long the beneficiaries of federal tax, housing and transportation policies at the expense of cities, suburban towns need help with economic development and other "suburban renewal" projects beyond their fiscal means.
They lead the league in housing foreclosures, small-business failures and more recently, astonishingly, in the number of poor: Even before the economy fully collapsed, more people in the nation's suburbs were living below the poverty line than in its cities.

Video: Obama: 'I need your help'

Video: Boehner: 'Let's kill the bill'
Yet neither in word nor deed -- at least not since this Son of the (Windy) City worked suburbia hard during his historic run -- did Obama show that he understands suburbanites' specific long-term needs, much less feels their current pain. Not in major speeches, such as the State of the Union, nor rarely at minor appearances on the policy-selling trail, did he even utter the s-word.
When he mentioned a suburban community or two, as he did last month during a White House speech to the U.S. Conference of Mayors, it sounded like an afterthought. New programs intended to aid small suburban communities seemed so overly complex and remote that many local officials aren't bothering to apply. This was a dangerous disconnect with more than half of America.
And it wasn't just Obama. Congressional Democratic leaders didn't show much if any more sensitivity to suburbanites.
For instance, the Democrats' health care reform package seemed constructed to cause consternation especially among suburbanites. They're already the highest-taxed Americans, and they own relatively generous health insurance policies. Why would suburbanites support a plan that taxes their coverage and incomes without rate savings and other benefits anytime soon?
A bill and sales pitch that focused on health insurance reform -- accessibility, portability and cost containment -- would garner broader support. Far from anti-tax stereotypes, suburbanites have shown they are willing to pay through the nose for government services if they feel they are getting value for their tax dollars. And, if convinced, they eventually would be willing to pay for a dramatic expansion of those covered.
But finally, Obama is showing some suburban smarts. With the political clock ticking down on health care reform -- and possibly his political prospects in the future -- Obama took his show on the road to one of America's oldest suburbs, outside Philadelphia. The first beachhead in the president's counteroffensive was the diverse suburban village of Glenside.
From the students who gathered at the small college campus in town to the longtime residents and more diverse newcomers, the crowd reflected the crucial piece of the historic coalition that elected him: swing suburban voters in a swing metropolitan state.
Then, Obama took his health care campaign to another state among the most-visited in presidential races, Missouri. Again, the Big Speech came in St. Charles, a prosperous suburban town where Democrats and their ideas tend to be hard sells. But he sold hard.
In a county where taxes and sprawl top health care on the list of concerns, Obama focused on what his bill would do for people who already had insurance and to create jobs in their high-tech corridor. Soon after, Obama repeated the same performance in a poorer suburb of Ohio and tweaked his appeal more toward coverage concerns.
If Obama wins the health care battle, which could climax this weekend, credit his focus on the constituents and their representatives -- and people and places like them around the country -- in the suburbs.
Obama deserves kudos for focusing federal attention on the cities, whose needs have been ignored for a decade. He especially should be praised for pursuing a new paradigm to economically empower not just cities but metropolitan areas, including suburbs. And to be fair, the president, as well as his party, can't remotely be blamed for all suburban problems, many of which are self-inflicted by fragmented places that don't work with their neighbors to solve them.
But the need is there -- the economic stagnation, traffic congestion, air and water pollution, and too many little governments that won't work together to find solutions. And attention must be paid, politically and policy-wise.
The danger signs for Democrats already are shining like a shopping mall marquee. Suburban support for the party increased steadily in the past decade, resulting in not just Obama's historic rout and robust congressional majorities, but control of local offices never held by a Democrat. The key was -- and is -- moderate independent voters. But last November, suburban voters, led by these "swing" independents, chewed up Democrats in Virginia, New Jersey and New York. And in January, many suburbanites in Massachusetts welcomed Republican U.S. Senate candidate Scott Brown when he parked his pickup truck in their neighborhoods.
If losing touch with suburbanites is bad politics, refusing or forgetting to tend to their problems is worse policy. For better or worse, the suburbs are the economic engines that drive most metropolitan areas. And beyond the ravages of the Great Recession, the suburbs need specifically suburban solutions to long-term problems.
If his health care push is just an aberration, and Obama doesn't grasp the need to reach out to suburbanites, he will miss a chance to help himself and, more importantly, millions of people in pain.
The opinions expressed in this commentary are solely those of Lawrence C. Levy.