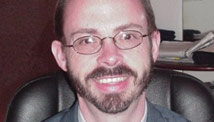 STORY HIGHLIGHTS
Germany sex abuse scandal has implications for Catholic Church and pope, analyst says
John L. Allen Jr. says Benedict XVI's decisions as bishop in Germany coming under scrutiny
Allen: Pope's role in case seems marginal but raises questions about ability to discipline bishops
Allen: Relatively few bishops held accountable for failure to respond effectively to scandals
Editor's note: John L. Allen Jr. is CNN's senior Vatican analyst and senior correspondent for the National Catholic Reporter.
(CNN) -- From a distance, it may be difficult to understand why Pope Benedict XVI finds himself at the center of a media storm this week since it pivots on a single case of an abuser priest in Germany almost 30 years ago.
Yet the story could have profound implications not only for the pontiff himself, but also for the Catholic Church's ability to emerge from the sex abuse scandals that have plagued it for the last decade.
The Catholic Church in Germany is in the middle of a mushrooming crisis, with more than 300 allegations of sexual abuse against priests, nuns and other church personnel having surfaced over the last month, often involving charges from decades ago.
The pope is himself a German, and over the weekend the crisis was directly linked to him for the first time through reports about a priest who served in the Archdiocese of Munich in southern Germany during the time Benedict was archbishop there from 1977 to 1982.
That priest, now identified as Peter Hullermann, had been accused in the late 1970s of sexual abuse of boys in another German diocese -- including reportedly forcing an 11-year-old to perform oral sex.

Video: Bishops speak on sex scandal

Video: Irish priest faces extradition

Video: Pope on scandal in Ireland
As was the practice at the time, Hullermann was sent off for therapy, in this case in Munich in 1980. According to church documents, then-Cardinal Joseph Ratzinger of Munich, who is today Pope Benedict XVI, was informed that Hullermann would be undergoing treatment in his archdiocese.
Once in Munich, however, a lower-level church official gave Hullermann an assignment in a parish, where no one was informed of his record. Hullermann went on to commit other acts of abuse, for which he was criminally convicted in 1986. Church officials stress, however, the decision to put Hullermann back into the field was made without the knowledge of the future pope.
Ratzinger left for Rome in 1982, to take up a post as a senior Vatican official, but Hullerman continued working as a priest despite his 1986 conviction, all the way up to Monday when he was finally suspended.
At one level, the pope's role in the scandal seems marginal. It's a single case from three decades ago, and Benedict apparently didn't know that Hullermann had been placed in a position where he could abuse again. The most shocking part of the story -- that Hullermann continued as a priest after being found guilty of sexual abuse by a civil court, though apparently without any further allegations against him -- happened well after the pope was gone.
In any event, one could reasonably conclude that whatever Benedict XVI did or didn't do as a local bishop three decades ago is far less important than the policies he's pursuing as pope today.
Despite those cautions, the story is potentially damaging to the pontiff for at least two reasons.
First, this may not be the only case from the five years when Benedict was archbishop of Munich. When similar scandals have erupted in other parts of the world, one report or one accusation typically breeds others. If revelations emerge in drips and drabs about other abuser priests from the years Benedict was archbishop, it could tie his papacy down fighting public relations battles for some time to come.
Second, if other cases come to light, they could damage the pope's ability to resolve what many observers regard as the principal unfinished business of the crisis.
From the beginning, the "sexual abuse crisis" in the Catholic Church actually has been composed of two interlocking, but distinct, problems: the priests who abused, and the bishops who failed to clean it up when they should have known better.
In terms of responding to the abuse itself, Benedict typically gets high marks. He has embraced a "zero tolerance" policy, and early in his papacy he disciplined a couple of high-profile Roman priests previously regarded as untouchable. He's the first pope to meet with victims, the first to discuss the crisis so openly and the first to apologize directly in his own name.
Yet on that second level, of accountability for bishops, many critics say the record is more mixed. To date, relatively few bishops have been asked to resign or otherwise disciplined for their lapses in judgment and administrative failures.
This week's story out of Germany could damage the pope's capacity to address that dimension of the crisis, especially if other such cases come to light, because people may be tempted to ask: Can Benedict XVI really ride herd on bishops around the world, if it turns out that his own record as a bishop has the same problems?
Fear of that question being asked helps explains why the Vatican has been so sensitive to this story -- and also so concerned about where it might go from here.
The opinions expressed in this commentary are solely those of John L. Allen Jr.