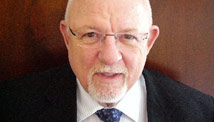 STORY HIGHLIGHTS
Ed Rollins worked on Ross Perot's 1992 independent campaign
He says it was a grass-roots campaign against out-of-control government spending
Rollins says the Tea Party movement has similar concerns, but the deficit is much bigger today
He says both parties should pay heed to the growing strength of the Tea Party movement
Editor's note: Ed Rollins, a senior political contributor for CNN, is senior presidential fellow at the Kalikow Center for the Study of the American Presidency at Hofstra University. He was White House political director for President Reagan and chairman of the National Republican Congressional Committee.
New York (CNN) -- A grass-roots movement is growing across this country, and like the Ross Perot movement of 18 years ago, it will turn the political landscape upside down, with the consequences being felt long afterwards.
Warning signs should be posted on the streets surrounding our nation's Capitol: "Endangered Species! Incumbents beware!"
In late May of 1992, I signed on as the co-chairman and day-to-day campaign manager of the Perot for President effort.
For months prior to my decision, I had been watching with fascination the growing coast-to-coast, grass-roots movement and the disconnect between it and the Washington political establishment. Millions of Americans had a growing disdain for both political parties and felt those representing them in Congress and the man in the White House, George H.W. Bush, didn't relate to their ordinary lives.
Ross Perot's appearances on Larry King and other television shows inspired Americans to call his 800 number and sign up to help get him on ballots across the country. More than 4 million volunteered.
Perot's candidacy was founded on the public's unhappiness with risky overspending in Washington. In his own words, the government "was robbing future generations." Of course, the $255 billion deficit in 1992 pales in comparison to the enormous $1.56 trillion deficit for this year.
You combine that with more than a trillion plus added each year for the next decade in President Obama's just released budget and it's red ink for as far as you can see.
In the future, the government will have to borrow 33 cents of every dollar it spends. With the U.S. national debt already at $ 12.3 trillion, the elevated deficits will make America's economic stability questionable. All that, plus high unemployment, predicted to remain at roughly 10 percent through the election, should make for nervous incumbents.
And now it seems the voter discontent of 1992 is happening again. The year-old Tea Party movement is growing by the day and has a big weekend conference in Nashville, Tennessee, with Sarah Palin as the paid keynote speaker.

Video: Tea Party showdown in Florida

Video: Tea party trouble
The Perot movement was a personality-driven effort and funded by him. It failed because Ross Perot was ill-equipped to deal with the media scrutiny that comes with being viewed as a serious presidential candidate and had no idea what a campaign was about.
The Tea Party movement is issue-driven and remains in a stronger place without an out-front leader, such as Palin. The issues alone can drive a lot of Americans to take up the cause of lower taxes and more fiscal restraint.
Even though the Perot campaign was erratic and he quit midstream, the movement lived on and produced 19 million votes in the presidential election. (I resigned within two months due to conflicts with Perot over the campaign's strategy and he quit a day later, only to return in the last weeks)
Even though many of the activists wanted to establish a new political party, being part of a movement was sufficient for many. The results made the political establishment take notice and may have cost President Bush his second term.
Many of those activists helped Republicans win the Congress in 1994. And they may again in the coming midterm elections. But Republicans shouldn't take the Tea Party activists for granted. They share many of the same issues, such as being appalled at rising deficits and out of control spending, but they are mostly independent voters and will make their choices on which candidate best represents their views, regardless of party.
My party has its own version of delusional behavior. After Scott Brown's victory in Massachusetts, RNC Chairman Michael Steele and his staff went off to meet with the 168 members of the Republican National Committee in Hawaii, 5,000 miles from the State of the Union action. The topic of debate was party purity.
The chairman stated correctly that "We've [Republicans] got a lot of momentum, but now how do you harness that and how do you really train it to continue and to build on it?" Mr. Steele and his wannabe surfers may think they have a beachhead getting ready for the November elections, but I assure you Hawaii and Waikiki isn't the right beach.
Considering that native son Obama carried the state by the largest margin in the state's history with 71.85 percent and it's been a solid Democrat stronghold for five decades, I wouldn't expect a lot of campaigning to be going on there in 2012.
And I also think President Obama's superb debate performance before the Republican Conference (members of Congress) on Friday should remind Republicans that the president is very skilled at campaign tactics and is a long way from being a lame duck.
Republican Brown's election to Ted Kennedy's old Senate seat was a warning shot to the political establishment. And the near defeat in President Obama's home state in Tuesday's Democratic primary of Gov. Pat Quinn should also send shock waves to the Oval office.
But this campaign season is just beginning.
I assumed at the time of my resignation from the Perot campaign that I was ending my career as a Washington player and that the Perot campaign would be my last campaign.
It wasn't, but I have never forgotten working with those passionate volunteers who believed so deeply in this country and wanted to save it for the next generation. Fortunately for all of us they are still out there. And beware to any of us, especially the media, who underestimate them.
Perot had an 800 number to mobilize volunteers and supporters. Today it's cable television, the Internet, Facebook, BlackBerrys, cell phones, blogs and who knows what else.
Just remember, the old rules aren't relevant. Voters are the bosses. They are paying attention. And they aren't very happy with what they're seeing.
The opinions expressed in this commentary are solely those of Ed Rollins.