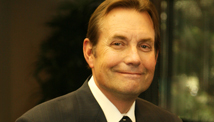 STORY HIGHLIGHTS
2009 was terrible year for the once-proud U.S. auto industry
2010 off to bad start with Toyota almost at a standstill from safety issue
Jack R. Nerad: Many skeptical Toyota can fix accelerator problem; consumers nervous
Ramifications for whole auto industry are damaging, Nerad says
Editor's note: Jack R. Nerad is executive editorial director for Kelley Blue Book and kbb.com, and co-host of the radio program "America on the Road." He is a former editor of Motor Trend magazine and author of "The Complete Idiot's Guide to Hybrid and Alternative Fuel Vehicles" (Alpha Books).
(CNN) -- For the auto industry, 2009 was filled with calamity and heartache. The litany of travails is long, and it extends to virtually every cranny of the industry.
General Motors, the company once deemed so dominant in the American marketplace that politicians actively talked about "breaking it up," dipped so low that it fell into an orchestrated bankruptcy, emerged as a ward of the federal government, and for punctuation had its chief executive fired by a government task force.
Chrysler -- along with Ford and GM one of what was formerly known as the domestic "Big Three" -- also tumbled into bankruptcy to find a rescuer in an Italian auto manufacturer that had bailed out of the North American market more than a decade before.
Both government-brokered moves were accompanied by Draconian cuts in dealer counts, and dealers who did not have a hand in either of those games still saw sales fall so precipitously that many faced business failures of their own. Consumers saw proud brands with strong followings canceled seemingly overnight.
In such a cataclysmic year, it is not surprising that many consumers sat on the sidelines. And so as we entered 2010, it was with more than a little relief and hope for better times ahead.
Then the unintended acceleration issue surrounding many Toyota vehicles erupted, quickly evolving to the unprecedented step of regulators persuading Toyota not only to cease selling vehicle models in question but also to cease building them. The scenario was almost unimaginable.
Toyota, widely seen as the most highly regarded auto manufacturing company in the world, a company whose very name spells quality and reliability to millions of consumers in the U.S. and around the globe, has been brought to a veritable standstill by a product-quality-related safety issue.
[Toyota] can have nothing but a negative effect on an auto industry already brought to its knees.
--Jack Nerad, Kelley Blue Book

Video: LaHood's Toyota warning

Video: Recall key players on defense

Video: What else is wrong at Toyota?

Video: Toyota sales drop 16%
Two gigantic safety-related recalls and the dreadful publicity surrounding alleged product-quality related deaths and injuries offer a difficult enough series of blows to weather, but that isn't all that Toyota faces. While other brands also have issued safety-related recalls of comparable size and somehow emerged to regain their positive images and remain a force in the market, at no time has a manufacturer ceased the sale and even the production of vehicles on such a massive, pervasive scale.
An examination of the Toyota models whose sales have been suspended is a litany of market leaders representing millions of sales in the U.S. alone. Consider the names and the number of model years represented in the sales suspension: 2005-10 Avalon; 2007-10 Camry; 2009-10 Corolla; 2010 Highlander; 2009-10 Matrix; 2009-10 RAV4; 2008-10 Sequoia and 2007-10 Tundra.
The inability to sell these very popular models doesn't leave Toyota dealers across the country dead in the water, but it comes very, very close.
Toyota believes it understands what the problem is and has a remedy for it, but some safety experts still maintain that a defective accelerator pedal mechanism does not account for all the reported cases of unintended acceleration. Because many of these cases defied duplication after they were reported, their cause may never be known. What is known is that thousands of drivers are nervous about driving their Toyotas.
But as devastating as the situation is to Toyota, the ramifications for the Japanese auto manufacturer and the auto industry as a whole are even more far-reaching.
First, there are the ripple effects on nonaffected Toyota models, plus the Toyota-built Lexus and Scion. Certainly these massive recalls and the stopping of sales and manufacturing will have a negative effect on Toyota's overall brand image. Further, the situation can have nothing but a negative effect on an overall auto industry already brought to its knees by consumer credit woes, unemployment and the generally negative economic climate.
Will consumers who were about to purchase a Toyota turn to alternative brands or will they just sit on their wallets until the smoke clears? It is highly likely that a percentage of potential car buyers simply will decide to wait and see what happens.
Further complicating the situation are the millions of owners of recalled Toyotas who suddenly have seen the confidence they have in their vehicles shaken but who, at the same time, find those vehicles difficult to trade in or sell privately.
We at Kelley Blue Book see the effects of the recalls and publicity rattling down through the used-vehicle market. Some dealers and private buyers are reluctant to accept the suspended model Toyotas right now. The models also are commanding lower prices than they did before the recall.
So the news surrounding Toyota is not only a dark day for that highly respected company, but also a cause for concern across the industry.
Frequently the media looks for winners and losers in such a situation, but there are no winners here.
The opinions expressed in this commentary are solely those of Jack R. Nerad.