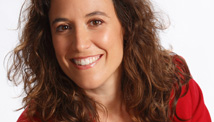 STORY HIGHLIGHTS
President Obama is about to propose his budget for the next fiscal year
Krisztina Holly says one way to solve the jobs crisis is to encourage innovation
She says universities have shown they are well-positioned to spawn cutting-edge firms
Holly calls for a test project to demonstrate how to encourage innovation and measure results
Editor's note: Krisztina "Z" Holly is vice provost for innovation at the University of Southern California and executive director of the USC Stevens Institute for Innovation, where she leads a multidisciplinary approach to help faculty and students bring innovations to the market and develop their skills as innovators. She formerly served as the founding executive director of MIT's Deshpande Center for Technological Innovation.
(CNN) -- On Monday, President Obama will post his much-anticipated federal budget for fiscal year 2011. And as America reviews the plan, few issues will be as critical as how it addresses job creation.
Fortunately, an opportunity to solve our job crisis lies right under our noses.
Currently, the federal government is investing nearly $50 billion a year on university research -- yet barely a dime on university programs to help translate the most promising ideas into new businesses and employment opportunities. That's like turning up the water pressure but never opening up the faucet.
Thought leaders in academia, industry, and the public sector have collaborated to develop a policy proposal called IMPACT, which I recently presented at a forum on Capitol Hill. This proposal would expand our country's capacity to harness innovation to create real impact -- impact in the form of high-paying jobs.
Academic research has driven many of the most vital technological advancements and industries of the last 50 years. Imagine the world without the benefits of the Internet. Or biotechnology, sparked by Stanford's invention for recombinant DNA. Or the semiconductor industry, enabled in part by the "Mead and Conway revolution" from Caltech and MIT and the MOSIS IC fabrication platform at the University of Southern California.
Meanwhile, as a Wall Street Journal column highlighted recently, private industry has shied away from basic research since the heyday of companies like Bell Labs. Accordingly, the Obama administration has stepped up its commitment to science and technology.
Without question, investing in pioneering research is more important than ever for our country now, as we work harder to maintain -- or even regain -- the technological leadership we've been losing to other countries.
Yet, according to the Labor Department, over 15 million Americans are out of work and 7.2 million have lost their jobs in the last two years. Ask one of them about funding for basic research and they might say, "Sounds fancy, but unless that test tube is cooking up my next mortgage payment or kid's college tuition, what's in it for me?" It can be hard to make the case when world-changing ideas take such a long time to make it to market.
A U.S. Census Bureau report earlier this year demonstrated that new ventures are a critical part of job creation. Secretary of Commerce Gary Locke is quite clear on the subject: in the last three decades, he said in a speech recently, startups have accounted for nearly all increased employment in the American private sector. In other words, if you want job growth, create businesses.
Here's where higher education already has made a real difference. University-launched startups are particularly good powerhouses for value creation; Brent Goldfarb and Magnus Henreksen found in 2003 that at least 8 percent of university spin-offs in the United States become public companies, more than 100 times the average of new companies.
In 2007 alone, more than 550 companies spun out and more than 650 products made it to market from universities nationwide. This means that the next high-growth company is likely to be lurking in a university laboratory near you.
But here's the catch: University inventions and new technologies face major hurdles on their path from research to market. And for every groundbreaking invention that makes it, dozens of others are left on the shelf, waiting to be put to work.
IMPACT is a pilot initiative that would invest a small amount of federal funding --$2 million per program at 10 local demonstration sites -- to identify best practices for coaxing breakthrough ideas out of universities, and to develop objective metrics for measuring results. The ultimate goal is to expand the program to all eligible universities, so Americans everywhere who are eager to work can share in the benefits these new businesses can create.
At the University of Southern California, through the USC Stevens Institute for Innovation, we have already seen how a renewed focus on accelerating innovation can impact the economy.
At least 24 USC-bred businesses are in operation. In 2009, just seven of those startups reported a combined revenue exceeding $30 million; we believe the total of all 24 companies to be far greater. Moreover, in the last two years, 16 of the spin-offs raised at least $148 million in financing. And, importantly, these companies employ approximately 500 full-time employees, more than half locally in Los Angeles.
These initiatives work. They have created businesses, revenues and jobs. We hope to see IMPACT, or its key initiatives, in the nation's fiscal year 2011 budget so we can create a scalable model to turn more ideas into jobs as soon as possible.
The university innovation process is too critical to be left to chance. By harnessing these ideas and resources, we can open the tap for another 50 years of great economic growth in America.
The opinions expressed in this commentary are solely those of Krisztina "Z" Holly. For more information about the proposal, click here