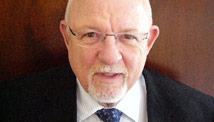 STORY HIGHLIGHTS
Obama's speech tried to restore the confidence of nervous Democrats, says Ed Rollins
He says the Massachusetts election results sent a message to Democrats
Democrats are divided over policy, making the president's job more complicated, he says
Editor's note: Ed Rollins, a senior political contributor for CNN, is senior presidential fellow at the Kalikow Center for the Study of the American Presidency at Hofstra University. He was White House political director for President Reagan and chairman of the National Republican Congressional Committee.
New York (CNN) -- The president's first State of the Union speech was an attempt to rev up his troops and convince the country he can lead them to the promised land.
The speech was long and flowing with lots of rhetoric we've heard before. Some of the statistics were new and seemed to stretch the credibility gap.
The president also took credit for the Iraq success which is strange since he opposed the surge that won the war.
His message to his own party is now that things are tough, "don't run for the hills." And most members of Congress and the public-at-large do think things are tough. And populist rhetoric alone is not a solution.
The biggest problem is the president can't make a speech that can satisfy all the elements in his party. And I think he's beginning to know that. The 80-plus liberal members of the Progressive caucus are already howling that his proposed freeze will hurt their programs and is not a way to stimulate the economy and will break the safety net.
The Blue Dogs, the 54 more conservative Democrats in the House, applaud the freeze and want more cuts. The other big group, the 43 members of the Black Caucus, will weigh in for more spending, not less.
And the Senate and House are different places and even though Democrats control both institutions, their approach to problem solving is different. Just look back at health care.
In the week since the Boston massacre that sent Scott Brown to the United States Senate, Democrats are suffering emotions ranging from total disbelief to a severe case of post-traumatic stress disorder. The White House in desperation is bringing former Obama campaign manager David Plouffe in as an outside adviser at the Democratic National Committee to oversee the midterm campaign.
What the Dems do not need is another political operative from Chicago. What they do need is a shrink! Plouffe is able but not welcome by all. His advice to Democrats in a Washington Post op-ed -- "No bed wetting!" -- didn't exactly inspire the troops back into action.
With all the infighting -- and it's not the usual Republicans and Democrats fighting, but Democrats fighting with each other -- the schizophrenia may be justified. Phobias grow from fears often based on reality, and the natural inclination is to avoid what could otherwise be a harmless situation.
The midterm elections are no longer a harmless occurrence and the paranoia in the House and Senate cloakroom is unlike any I have seen in recent years.
Of course the president's disapproval numbers, among the highest ever for a first year president, are dragging down the polls of many in his party. Ronald Reagan had similar numbers and his party lost 26 House seats in the 1982 midterm election.
For many Democrats, the reality of November 2, Election Day, is coming fast.
When the majority leader of the U.S. Senate is trailing badly in his re-election polls, and the Senate seats recently occupied by Vice President Joe Biden and the president himself just a year ago, are in jeopardy, it's easy to ask what's going on out there.
You throw in vulnerable Democratic Senate seats in states like Arkansas, North Dakota, Pennsylvania, Colorado and Indiana, and maybe even California and Wisconsin, and you definitely have a flock of nervous Senators. That's not to count the 20 to 25 vulnerable house Democrats on the other side of the Capitol.
Then you combine the re-election concern with the philosophical battles among Democrats and the coming months will be ones in which anger, denial and depression will be high. Some House members see retirement as a favorable exit strategy.
Two statements this week show the conflicts in the strategy. As he announced his retirement, Arkansas Democratic Rep. Marion Berry repeated to his local newspaper a quote the president made in a private meeting trying to reassure members that 2010 wasn't going to be like 1994.
"Well the big difference here and in '94 is you've got me!" I guess he was comparing himself to President Clinton, and I assume when he said that his poll numbers were higher than they are today.
His mood obviously has changed since Massachusetts. He told ABC News' Diane Sawyer in an interview earlier this week:
"You know, there is a tendency in Washington to believe our job description.... is to get re-elected. That's not our job description," Obama said. "Our job description is to solve problems and to help people."
Mr. President, I promise you your band of fellow Democrats in Congress see that from a different perspective and see your role quite differently.
Getting re-elected is the most important thing to them and it had better be to you and your whole White House staff. Most members realize the only way to solve problems is to get re-elected and if you can't help them, get out of the way.
The president went on to say: "I'd rather be a good one-term president than a mediocre two-termer."
I have news for you, Mr. President. If you're a good one-term president, you'll be a two-term president. And if not -- ask former President Carter how he's remembered after one term.
The opinions expressed in this commentary are solely those of Ed Rollins.