Obama pushes reset button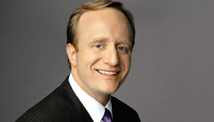 STORY HIGHLIGHTS
Paul Begala says President Obama successfully reset the agenda
He says he touched on many themes that will resonate with the public
Obama made clear that his top focus will be on jobs, Begala says
He says he downplayed health care, which is central to the deficit issue
Editor's note: Paul Begala, a Democratic strategist and CNN political contributor, was a political consultant for Bill Clinton's presidential campaign in 1992 and was counselor to President Clinton in the White House. He is an affiliated professor at Georgetown University's Public Policy Institute and an adviser to the Service Employees International Union, which supports President Obama's health care plan.
New York (CNN) -- If the president's goal in his State of the Union address was to reset the nation's agenda, he succeeded.
Calm, comfortable and controlled, President Obama made it plain that jobs are his top priority. He devoted more time and attention to jobs and the economy than every other issue combined.
He shored up his credibility on fiscal responsibility, laying blame for the crushing deficits where they belong: at the feet of the Republican Congress and the Republican president who squandered the massive Clinton surpluses and left us even more massive Republican deficits. Channeling Joe Friday from "Dragnet," he said, "These are just the facts."
He expressed the American people's righteous indignation over Wall Street fat cats who were bailed out by the taxpayers and are now living high on the hog with obscene bonuses. He hammered the Supreme Court for allowing corporations to buy elections.
He praised the middle-class tax cuts that nearly every single congressional Republican voted against and promised new job-creating tax cuts for small business.
He called for ending the outrageous tax subsidies multinational corporations get when they ship jobs overseas. (I'd like to see my Republican friends defend giving tax subsidies for shipping jobs overseas.) And he pushed hard for reform, criticizing lobbyists and calling for more openness in government.
And, oh yeah, he's for health care reform. But health care, the cause of his friend Sen. Ted Kennedy's life, came 3,300 words into a 7,100 word speech. Understandably, the president addressed health care after jobs and the economy.
But he also addressed it after a litany of other issues -- 10 by my count -- that included free trade and community colleges.
Maybe the president is trying to get us to step back and take a breath while the partisan heat dies down. But make no mistake, if he cannot reform health care we will never pay down the deficit and may never revive the economy.
The opinions expressed in this commentary are solely those of Paul Begala.

Part of complete coverage on

Citing a "deficit of trust" in government, President Obama urged Congress to erode the influence of special interests and work together.
A week after marking his first year in office, President Obama delivered his first State of the Union address. CNN's political analysts weigh in.

See the scene at the U.S. Capitol, from the Supreme Court justices and Michelle Obama to Haiti's ambassador and other guests.

The economy, education, jobs and health care were among the key themes in President Obama's State of the Union address.

What were people saying on Twitter, Facebook and elsewhere online about the president's speech?

What did you think of Obama's speech? What's your take on the state of the union? Put yourself on video and deliver your own address.

Read notable passages from previous State of the Union addresses, from Lincoln and Wilson to FDR, LBJ and more.

President Obama's speech is the 221st annual presidential message. How much do you know about the previous ones?


Most popular stories right now