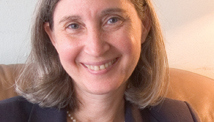 STORY HIGHLIGHTS
Nell Minow says Wall Street banks are earning big profits due to government bailouts
She says the huge bonuses being handed out are supposed to be based on performance
If an enterprise is too big to fail, and taxpayers must guarantee its survival, it's a utility, she says
Boards of directors must be accountable to shareholders, she says
Editor's note: Nell Minow is editor and chairwoman of The Corporate Library, an independent research company, and was named one of the 20 most influential people in corporate governance by Directorship magazine and "the queen of good corporate governance" by BusinessWeek Online. She has co-written three books.
(CNN) -- If insanity is doing the same thing and expecting a different result, the post-crisis pay plans in the finance industry qualify for commitment. The Wall Street financial firms claim to have made some changes, but all the ones we have seen so far are cosmetic, required by statute, weakened by loopholes, or circumvented.
First, the boards of Wall Street financial institutions implemented pay plans that were a major and direct cause of the financial meltdown. These purported bastions of capitalism protected themselves from risk by limiting their downside exposure while taking their pay off the top. Second, rinse and repeat -- they took bailout money and kept paying themselves as though they earned it.
I believe in the market. But executives and their boards of directors have hijacked the market to externalize costs and it is doing critical damage to capitalism. The key is always persuading providers of capital that managers will use the funds to create shareholder value and not to enrich themselves. This compensation mess calls that into question.
All I am asking is for executives to put their money where their mouths are. If they are not willing to bet on themselves, shareholders should not be willing to bet on them.
What boards of directors did before the bailout was counterproductive and misguided. What they have done since the bailout is an outrage. Since the only portion of pay that TARP did not restrict was base pay, board compensation committees gave the CEOs some very big raises.
For example, Wells Fargo's board approved a 522 percent salary increase for the CEO, from $900,000 to $5,600,000. The increase of $4.7 million was paid in stock, just over 180,000 shares at August's rock-bottom prices. Thanks largely to the government bailout, the stock price rebounded and two months later this grant of stock was worth over $5.7 million.
Enormous grants issued at historic low prices are resulting in enormous payouts based on the infusion from the bailouts and the overall market. It has nothing to do with the performance of the individuals involved.
There is simply no excuse for handing out stock or options without a discount to offset the subsidies from the bailout and an indexed formula so they pay out only when the company outperforms its peer group. Executives should be paid for their performance, not the market's performance.
By law, the bailout companies must have clawbacks, so that any bonuses awarded on the basis of financial reports that are later corrected must be returned. However many companies have adopted the weakest possible clawback provisions, requiring a finding of malfeasance before the money must be repaid. It was never their money and if we make returning it depend on proof of bad motives, we do not provide enough of an incentive to get the numbers right the first time.
Anyone who says he or she will not stay in a highly paid Wall Street job without a guaranteed payout should be escorted out of the building. Putting pay at risk is the reason we pay them the big, big, big bucks.
I also support banking of bonuses, which is preferable to clawbacks and amounts to a kind of escrow to ensure that any adjustments to the financial reports will result in adjustments to the bonus. No proof of bad intent should be necessary. If they are paid a bonus based on numbers that turn out to be wrong, it was never theirs in the first place.
If a company is too big to fail, it is too big to succeed. Or, as the title of a thoughtful new book by Robert Pozen puts it, it is "Too Big To Save." If an enterprise is too big to fail, with the taxpayers having to guarantee its survival, it is a utility. And that means it should be regulated like a utility and executives should be paid like public servants.
And the key is the boards of directors of these companies. It is unfathomable to me that many of the very same directors who approved the outrageous pay packages that led to the financial crisis continue to serve on boards. Until we remove the impediments to shareholder oversight of the board, we cannot hope for an efficient, market-based system of executive compensation.
Directors should not be allowed to serve unless they have received a majority vote of the shares cast. That way, shareholders will be able to remove directors who approve dysfunctional pay packages. Every director should have to earn the support of a majority of investors every year; that will do more than any other change to ensure that directors remember where they owe their loyalty.
The opinions expressed in this commentary are solely those of Nell Minow.