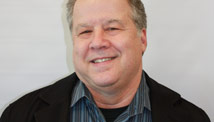 STORY HIGHLIGHTS
David Bianculli says Conan O'Brien protected himself by shunning NBC time shift
He says bad NBC decisions, O'Brien's own poor ratings led him to fail at hosting gig
Dropping Jay Leno's prime-time show was network's one smart call, he says
Bianculli: O'Brien has forced NBC's hand: repeal offer or return Leno to "Tonight Show"
Editor's note: David Bianculli is TV critic for NPR's "Fresh Air With Terry Gross," runs http://www.tvworthwatching.com//, and is the author of "Dangerously Funny: The Uncensored Story of The Smothers Brothers Comedy Hour."
New York (CNN) -- By refusing NBC's offer of a "Tonight Show" shifted to a post-midnight, post-Jay Leno time slot, host Conan O'Brien has protected the 56-year-old tradition of that program. And he's also protected the 46-year-old Conan O'Brien.
Rejecting NBC's recent offer was the best move O'Brien could have made -- even if he was forced into it. Had he stayed where he was, he would most likely would have continued to lose in the ratings. Had he accepted a move to an even later time slot, his losses would likely increase.
O'Brien laid down his hand Tuesday afternoon and showed his hole cards, in an aggressively pointed way. He delivered a self-penned missive and handed it to Bill Carter of The New York Times, a long-time respected chronicler of the late-night wars. In it, he talked of protecting the legacy of "The Tonight Show," a concern that his NBC bosses clearly do not share.
O'Brien's respect for late-night television and its traditions may be more elusive and less common in the future. Like the evening news, late-night TV still attracts millions of viewers, but its stature is far from what it was. When late-night TV reaches water-cooler-conversation status these days, it's via the Web, not same-night viewing.
What do you think about NBC's late-night conundrum?
NBC, which announced years ago it would hand the reins of "The Tonight Show" from Leno to O'Brien, was hoping for an orderly transition. It wanted to avoid, at all costs, the public and uncomfortable turf war that had David Letterman and Leno vying for Johnny Carson's throne as it was being vacated in 1992.
Yet by trying to have its cake and eat it too -- giving Leno a prime-time platform each weeknight in "The Jay Leno Show," which premiered in September -- NBC had months ago set in motion a series of disastrous decisions that makes the Leno-Letterman skirmish seem like a bear hug.
Even before Leno's new series premiered, O'Brien had failed, in one measure, as host of "The Tonight Show." The long-established ratings lead, which Leno had enjoyed since shortly after Letterman jumped ship to CBS, vanished. And once Leno hit prime time and began hemorrhaging viewers, things only got worse -- for prime time, for the NBC affiliates and their weakened late-news operations and for O'Brien himself.
The only good decision NBC has made in this entire process has been to reverse its own decision to put Leno on weeknights in prime time in the first place.
There, Leno delivered a program that seemed as cheap as the price tag, and viewers, after sampling a few editions, abandoned it by the millions. But even then, the network most likely would not have pulled him from that spot unless the affiliates had threatened an outright mutiny. (To NBC, the program was much less expensive to produce than a clump of one-hour dramas.)
Yet NBC, rather than admit to a bad idea or two, made a third, by promising Leno a return to late-night at 11:35 p.m. in exchange for canceling the prime-time "Jay Leno Show."
This meant either "The Tonight Show," under O'Brien, would be relegated to a 12:05 a.m. start or O'Brien would quit, opening the way for Leno to regain not just his old time slot, but his old job.
O'Brien has pushed it back in NBC's face, saying he won't accept the move to post-midnight. Freed from NBC, O'Brien would be able to reinvent himself, take his time, call his next shot.
So unless NBC repeals its offer to Leno, that's it. "The Tonight Show with Jay Leno" will rise again.
But will the ratings? With Leno a prime-time loser, and a "Tonight Show" usurper, that's the latest, biggest question.
The opinions expressed in this commentary are solely those of David Bianculli.