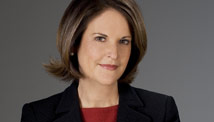 STORY HIGHLIGHTS
Gloria Borger: President Obama was right to accept Sen. Reid's apology for remarks
Borger: It's not like Trent Lott saying U.S. would be better off if segregationist had won
She says even Colin Powell said whites like him because "I ain't that black"
Nevada voters whom Reid represents should decide his fate, Borger says
Editor's note: Gloria Borger is a senior political analyst for CNN, appearing regularly on CNN's "The Situation Room," "Campbell Brown," "AC360°" and "State of the Union With John King," as well as participating in special event coverage.
(CNN) -- So here we are, in the space of one week, dealing with a few reported and contentious statements regarding race. To recap: First, Senate Majority Leader Harry Reid told the authors of the new book "Game Change" that Barack Obama could actually win since he was "light-skinned" and "with no Negro dialect, unless he wanted to have one."
Next, in the same book, Bill Clinton is reported to have told Ted Kennedy that "a few years ago, this guy [Obama] would have been getting us coffee."
And then there's Rod Blagojevich, who claimed to Esquire that he is "blacker than Barack Obama." Now, even by Blago standards, that's something. Even the former governor recanted, calling his remarks "stupid, stupid, stupid." And he was, of course, deeply apologetic. After all, he probably doesn't want it to interfere with his gig on "Celebrity Apprentice."
For his part, President Obama wanted nothing to do with any of this. Harry Reid is key to getting his agenda through Congress. Hillary Clinton is one of his favorite Cabinet members, so no picking on the ex-president, her husband. And as for Blago, well, who cares.
So Obama graciously accepted Reid's apology. "This is a good man who has always been on the right side of history," he told CNN's Roland Martin, calling him a "stalwart champion of voting rights."
It's clear that Obama is not interested in another beer summit about race. (That one didn't work out so well, did it?) He's much more interested in getting health care through Congress, and not dwelling on something he considers a diversion from the business he has to get done. Sure, he's taking some heat for that, but so be it. He's right.
Of course, some eager Republicans are happy to dwell on Reid's remark. Which, by the way, was said to these journalists as a way of praising Obama.
Two GOP political leaders with a vested interest in defeating Reid -- Sen. John Cornyn, who runs the Senate's campaign committee, and Michael Steele, who runs the Republican National Committee -- have called for Reid's resignation.
Their reasoning: Didn't Trent Lott have to resign his majority leader post after he told a gathering at Strom Thurmond's birthday: "When Strom Thurmond ran for president, we voted for him. We're proud of it. And if the rest of the country had followed our lead, we wouldn't have had all these problems over all these years, either."
So Reid's ill-considered remark calling Obama someone who could turn on and off his "Negro dialect" is the same thing as saying that if a segregationist had won the presidency, the country would be all the better for it?
Hardly. As Eugene Robinson, the author of a book on race and color, pointed out in The Washington Post on Tuesday, Reid's remark was "probably good sociology, even if it was bad politics," while it was admittedly "rude" and "offended decorum."
iReport.com: Share your view on Reid's comments
In other words, he writes, "color bias has always existed in this country." As Colin Powell remarked in 1995 when asked why white people liked him, "I speak reasonably well, like a white person" and visually, "I ain't that black." So there you go.
And by the way, one reason Lott had to resign from his post was that his fellow Republicans abandoned him, including President George W. Bush. In this case, the Democrats, including the president, have circled the wagons around Reid. When Lott resigned, Republicans were the ones who threw him under the bus.
Lott was bitter, and he had a right to be. His own party was so fearful of its own standing with African-Americans, they could not accept his remorse as real -- at least not in public.
Democrats are accepting Reid's apology, as they should. And so, too, by the way, is the GOP leader in the Senate, who refused to join the Republican chorus calling for Reid's scalp.
Harry Reid is already in deep trouble back home in Nevada, where he faces re-election in 2010. As quaint as this might sound, the voters he represents might actually want to decide his fate.
The opinions expressed in this commentary are solely those of Gloria Borger.