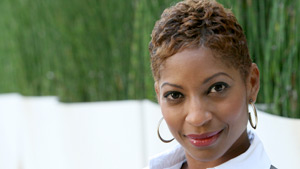 Some things shouldn't be put on hold, but Audrey Irvine is saving a honeymoon destination for her husband.
STORY HIGHLIGHTS
Relationship Rant's Audrey Irvine says some things shouldn't wait for marriage
She notes that people save some experiences, purchases until wedding bells ring
But she thinks singles should have great kitchen tools, hobbies right now
That said, she is saving trip to particular island until she gets a husband
Editor's note: Audrey Irvine is a senior assignment manager for CNN. Her experiences in the dating world inspire her "Relationship Rant" column. Check back every week for her take on dating and relationships
Atlanta, Georgia (CNN) -- Lots of married people complain they are losing out on opportunities for fun because they are married. But are too many single people planning too much for the future and losing out on living now?
A recent conversation with a girlfriend inspired this column. We were talking about how in your mid-to-late 30s you start thinking about all you've accomplished in your single life. But then you start obsessing about what lies ahead.
She mentioned that she realized there were certain aspects of her life that she put on pause waiting for the prospect of marriage. Her thinking was there were specific firsts that she wanted to "save" to share with her to-be-found-later husband.
For instance, after successfully purchasing her townhouse in her late 20s, she carefully considered what her first house purchase would look like in her mid-30s. She said she debated whether to purchase a starter house or get the larger more extravagant house.
Granted, the house would be considered "extravagant" for a single person, but if she were married it would be a wonderful home for newlyweds. She decided to stop waiting for her potential future and purchased her dream home. She even purchased her first set of china, something that normally would be reserved for a bridal registry.
I became intrigued by this prospect and I wondered if this is a gender specific issue. I called one of my closest male friends and asked him if there were certain things he was "saving" for his future wife.
He said there were some things he wanted to save for marriage.
He explained that there were certain vacation spots he was willing to travel to with his boys (Thailand and Amsterdam, of course) and his current girlfriend (the Bahamas and Jamaica). But there were certain places he had reserved for his potential wife (Fiji and Hawaii).
However, by saving these certain experiences for marriage, are you in fact putting a hold on your present life?
My girlfriend even said there were certain hobbies she never explored because she just spent the last 10 years of her adult life plotting out things to do after she was married. Some people may find this hard to believe and think it's odd for someone to not explore certain hobbies. She has recently taken up running and is considering golf to see if these activities really interest her.
Growing up, you believe that you're going to get married either right out of college or at least in your early 30s. For those who are -- not for a lack of trying -- still single, we are faced with questions about why. Those questions can become more frequent and pointed when you decide to do things as a single person that are considered "marriage-like" actions.
One of my favorite single-married sticking points involves vacation spots. I have traveled to some of the most beautiful romantic Caribbean locations -- with my sister. When other couples approach us, they seem surprised that we would opt to travel to these locales together. Why would I wait for "Mr. Right" or "Mr. Right Now" to come along just so I can get my passport stamped on an island?
I must admit, though, I am guilty of my own accusation, because I, too, feel the Cayman Islands might be a bit too romantic for a sisterly trip!
So, my girlfriend -- with her beautiful house, finely crafted china and top of the line Cuisinart -- has decided to press "play" on her single life instead of remaining stuck in limbo by the prospect of her "married" life.
I'm sure that folks will obsess that all the things I have mentioned are simply things and a life's value should not be based on things. But it's what the things represent to us. The china and Cuisinart are often seen as symbols of married life. But the things that you leave in limbo on your bridal registry may be holding single women back from living their lives fully.
Now, whether a certain single someone decides to take a single or girlfriend trip to the Turks and Caicos Islands remains to be seen.