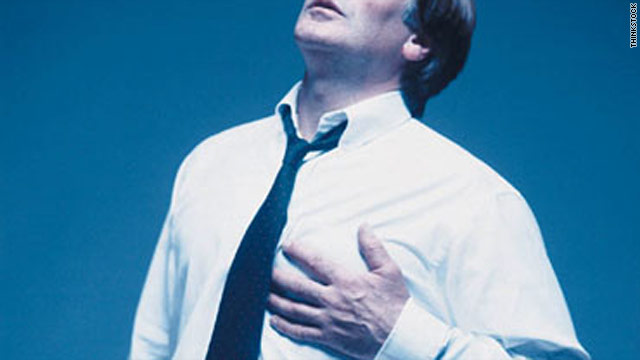 STORY HIGHLIGHTS
Patients who have had repeated heart problems deal with many uncertainties
Former VP Dick Cheney, survivor of five heart attacks, was back in hospital
One patient said heart attack made her more appreciative of life
(CNN) -- A brief chest pain, numbness in the arm or even fatigue is enough to worry Sandra Thornton, a heart attack survivor.
Every pain makes her wonder, "Is this coming back? Am I in trouble again? Your confidence in your body changes," she said after suffering a heart attack five years ago.
For those like Thornton who have had repeated heart problems, it means taking daily medications, monitoring diet and fitness and dealing with uncertainties.
Former Vice President Dick Cheney was back in the news recently after he checked into a Washington hospital because of problems related to his recurring heart trouble, a family friend of Cheney's had told CNN. Cheney, 69, has survived five heart attacks and suffered his first one at 37.
Cheney was released from the hospital Monday.
Patients who survive heart attacks say that there's always a concern they might suffer another one.
"It's like walking around with a time bomb, not knowing if it's going to go off and when it's going to go off," Thornton, 56, said.
She also suffered two blockages in her arteries and had two stents placed. Complications like this could make some patients feel powerless over their bodies or even develop depression, said Dr. Ralph Sacco, the president of the American Heart Association.
"We try to emphasize they can do many things to control their health -- diet, exercise, medication compliance," he said. "Depression is something we worry about post-heart attacks."
Despite being healthy, fit and a nonsmoker, she got heart disease.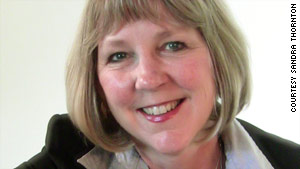 Five years ago, Sandra Thornton suffered a heart attack and had 90 percent blockage in one of her arteries.
"More women are dying of heart disease than anything else," said Thornton of Edmonton, Canada. "I didn't think it was going to happen to me. I'm so fit. I'm slim. I've never smoked, I eat well and do all these things right. I'm active and athletic. I never thought it was going to happen to me. It can happen to anybody."
"The positive side is you take every day as a gift and every day I'm healthy, I'm happy," she said, about life after a heart attack. "I appreciate my life, what's around me. I appreciate being alive -- maybe more so than if I hadn't gone through this experience."
Thornton started Smart Heart Living, a website for heart attack survivors share their stories.
-- Cardiac rehabilitation. This is a program that involves exercise, nutritional counseling, emotional support, and education about lifestyle changes to reduce heart risks.

-- Support groups. Finding others who are experiencing the same difficulties can help.

-- Continued medical checkups. Check in regularly with your doctor to decide if you need to change your treatment. This can also help catch new problems early.

Source: Mayo Clinic
A heart attack spurred major lifestyle changes for Brian Tomlin, a Greensboro, North Carolina, resident. He thought his frequent exercise would override 30 years of smoking, a blasé attitude on diet and a family history of heart disease.
But a heart attack two months ago knocked all French fries, cheeseburgers and cigarettes from his lips. Today, he reads all the nutrition labels before eating. He quit cigarettes cold turkey.
"If you like life, it's a huge motivator," said Tomlin, a father of four. "I have a great family. ... I have a lot of things to live for."
Medicine and 'luck' on multiple heart attack survivors' side
In his latest hospital visit, Cheney was suffering from atrial fibrillation, or irregular heart rhythm, a friend told CNN. Cheney was admitted to George Washington University Hospital on Friday as a result of "progressive retention of fluid related to his coronary artery disease," according to his office.
Atrial fibrillation could cause a "decrease in the functioning of the heart and pumping blood," which could "cause back-up and retention of fluids in the extremities and the lungs," said Sacco, a stroke expert and the chairman of neurology at the University of Miami Miller School of Medicine.
This swelling could cause discomfort to the legs, but the bigger problem occurs when fluid collects in the lungs.
More patients are surviving major blockages and heart attacks because of improved procedures and drugs, according to doctors.

FOLLOW THIS TOPIC