Officer believed remains found in park were those of missing intern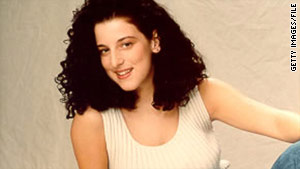 Chandra Levy disappeared while jogging nine years ago; her body was found in a park.
STORY HIGHLIGHTS
The officer first on the scene described seeing a skull
Levy, 24, was missing for a year
A search of her computer showed she'd been looking at a map of the park
Washington (CNN) -- The U.S. Park Police officer first on the scene after human remains were discovered in Washington's Rock Creek Park in 2002 said he immediately thought they might be the body of a federal intern who'd been missing for a year.
Lt. Dennis Bozak testified Thursday, the fourth day of testimony in the murder trial of Ingmar Guandique, that he called for backup and treated the area as a crime scene because he "speculated at the time it might be Miss Levy."
The remains were later identified as those of Chandra Levy, who had just turned 24 and was preparing to return to her parents' home in California in May 2001 after completing an internship with the Federal Bureau of Prisons.
Authorities believe the young woman was attacked while jogging and dragged away from a trail by Guandique, who they say killed her when she resisted.
Bozak said a man walking his dog had called police to report finding a human skull. Bozak said that man, Philip Palmer -- who testified in the case Wednesday -- led him to an area of the park away from established trails and not normally patrolled by police. Palmer had marked the site with his dog leash and showed the officer what he'd found.
Bozak said he took out his police baton to further examine the discovery.
"When he pointed, all I saw was an off-white-color object, and I couldn't figure out what it was," he said. "I gently rolled the skull away from the creek and identified it as a skull." Bozak repeated several times that he did not disturb the crime scene.
FBI Supervising Special Agent Jane Domboski testified Thursday that she combed through Levy's computer to find clues to explain the young woman's disappearance, and found internet search records showing the intern had pulled up information and a map for Rock Creek Park on the morning she went missing.
Levy also looked at train fares for a trip from Washington, D.C., to Stockton, California, Domboski said. The prosecution showed the court a screen grab from the internet search. In the passenger's name field, Levy apparently wrote, "Miss C Love." Stockton was the home of then-Rep. Gary Condit, with whom prosecutors said Levy was having an affair. On cross-examination, Domboski testified Levy had also been conducting searches on "Gary Condit and Carolyn and Gary Condit."
Police said Condit, who will be called to testify in the trial, was never a suspect in the case, but he was questioned extensively as investigators tried to find Levy.
Guandique denies he attacked Levy, and there is no physical evidence linking him to the assault, leaving prosecutors to base their case largely on his alleged jailhouse admission that he killed the young intern.
Listening in the gallery was Susan Levy, Chandra's mother. During Thursday morning's testimony she remained stoic, at times scowling with disapproval at the technical coldness with which law enforcement witnesses described her daughter's remains. She also clutched a small stuffed toy dachshund puppy.
FOLLOW THIS TOPIC