Federal court overturns part of Arizona voting ID law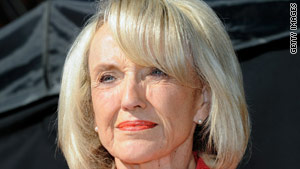 Arizona Gov. Jan Brewer blasted a court's decision which tossed out part of the state's voter citizenship requirement.
STORY HIGHLIGHTS
The immigration law was passed in 2004
The law has faced legal challenges since it was passed
Arizona Gov. Jan Brewer blasts the decision
(CNN) -- A federal appeals court has ruled against an Arizona law that requires residents to prove their U.S. citizenship to register to vote, but upheld a part of the same law that mandates residents to show identification before voting.
The decision made by the Ninth Circuit Court of Appeals in San Francisco on Tuesday was part of an ongoing court battle surrounding Arizona's Proposition 200.
Arizona passed the law in 2004, prompting legal challenges.
Arizona's Gov. Jan Brewer and Secretary of State Ken Bennett blasted the court's decision Tuesday in a joint statement.
"The Ninth Circuit Court of Appeals has struck down a simple, common sense protection approved by Arizona voters requiring that all individuals provide evidence of U.S. citizenship prior to registering to vote. This decision is an outrage and a slap in the face to all Arizonans who care about the integrity of their elections," the statement said.
Along with this immigration law, Brewer has also been in ongoing legal battles over Senate Bill 1070, another set of immigration laws that were supposed to start earlier this year.
A judge has already blocked parts of that law such as a controversial provision that instructed police to ask people about their immigration status.
FOLLOW THIS TOPIC