Police end landfill search in case of missing N.C. girl
STORY HIGHLIGHTS
The search focused on a mattress, police say
They had hoped it could confirm interviews and provide evidence
The stepmother has refused to speak with police
(CNN) -- Authorities ended their search at a North Carolina landfill Friday for a mattress connected to the case of a missing 10-year-old girl, police said. They did not recover it.
Investigators had hoped to use the mattress to confirm information from interviews conducted as part of their investigation, Hickory police said in a news release. They had also hoped it would provide some DNA evidence related to the case.
Zahra Clare Baker was reported missing October 9. However, no one other than a family member has reported seeing her since September 25, when a woman saw her at a furniture store, police say.
The missing mattress, which belonged to Zahra, was thrown out by her parents in early October, days before she was reported missing, police say.
A team from Hickory police and agents from the North Carolina Bureau of Investigation and the FBI participated in the search at the Foothills Environmental Landfill in Lenoir, North Carolina.
Authorities say the girl's disappearance is being investigated as a homicide.

Video: Woman claims to have seen Zahra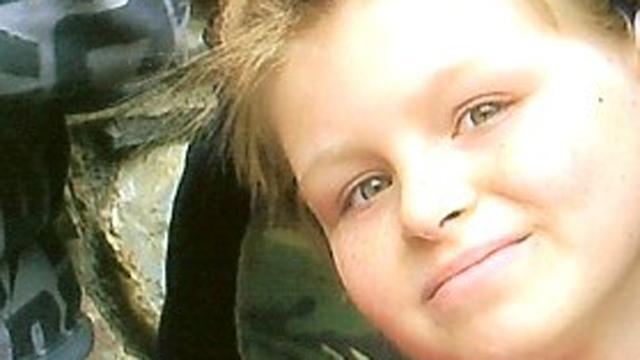 Video: 911 calls in Zahra Baker case released
Police said last week that her stepmother, Elisa Baker, admitted that she wrote a fake ransom note that was left at the family's home.
Elisa Baker was arrested October 10 on unrelated charges, including writing worthless checks. More recently, authorities charged her with obstruction of justice, a felony, after she admitted writing the note, according to Hickory Police Chief Tom Adkins. She remains jailed on those charges.
Police said the girl's father, Adam Baker, also faces bad-check charges, but he has not been arrested. He is assisting police in their search.
The disappearance of Zahra, a freckle-faced youngster who wears a prosthetic leg and hearing aids, has made international news. The girl lost her leg to bone cancer, according to CNN affiliate WCNC.
Family members and neighbors have told reporters that Zahra's stepmother abused her -- an allegation her lawyer has denied. Police say Elisa Baker has declined to speak with them.
They have also said they had been in contact with Zahra's biological mother in Australia and asked for the girl's medical records.
"Our team will continue to pursue leads called in to our tip line and go wherever and do whatever we need to find Zahra and bring justice for her," Hickory police said in their Friday release.
FOLLOW THIS TOPIC