FBI employees charged with concealing steroid use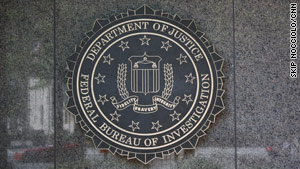 Two FBI agents and an intelligence analyst are among those charged with hiding steroid use.
STORY HIGHLIGHTS
Four failed to mention use on medical forms, prosecutors say
The prescriptions were not needed, affidavits say
Arrests stem from investigation
Washington (CNN) -- Four FBI employees have been arrested and charged with concealing their use of anabolic steroids and HGH, human growth hormone, Washington's top federal prosecutor announced Wednesday.
U.S. Attorney Ronald Machen Jr. said three veteran FBI agents and an FBI intelligence analyst were charged with omitting any mention of the use of steroids on required medical forms.
Machen said the arrests followed an investigation by the the FBI and the inspectors general for the Justice Department and the Office of Personnel Management.
According to the arrest affidavits unsealed in U.S. District Court in Washington, the FBI employees received numerous prescriptions for steroids and HGH "for which there was no known medical necessity." The statement by the prosecutor said doctors had provided the employees with diagnoses that included pituitary dwarfism.
"The four are accused of omitting any mention of the treatment or prescriptions on medical histories provided on forms that are used to regularly assess their fitness for duty," Machen said.
Those arrested Wednesday are agents James Barnett, 42, and Katia Litton, 42, assigned to the Washington field office; Litton's husband, Matthew Litton, 39, who is assigned to the FBI's Critical Incident Response Group; and Ali Sawan, 45, an intelligence analyst assigned to the FBI's Counterterrorism Division.
FOLLOW THIS TOPIC