Shots fired into Mexico by U.S. Border Patrol agents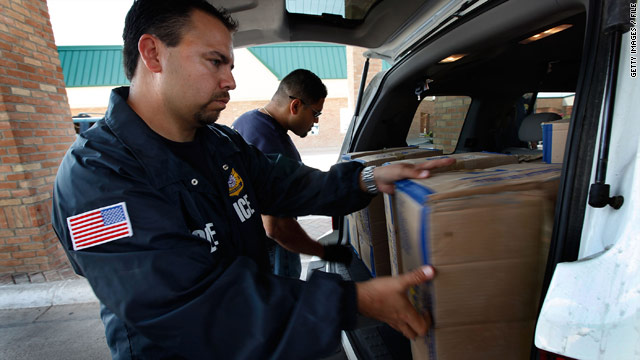 STORY HIGHLIGHTS
"Our agents were being fired upon and they did respond," official says
1,000 pounds of marijuana were seized in the incident, she says
Assaults against board agents have decreased in recent months, she says
(CNN) -- U.S. Border Patrol agents fired gunshots into Mexico over the weekend after being attacked during a marijuana seizure in Mission, Texas, the agency told CNN on Monday.
The incident between border patrol agents and alleged drug traffickers took place around 7:40 a.m. Saturday, Border Patrol spokeswoman Rosalinda Huey said.
"Our agents were being fired upon and they did respond with fire back into Mexico," she said. "I don't have the number of how many people were involved. But none of our agents were injured."
Agents seized over 1,000 pounds of marijuana during the incident, according to Huey. The incident is under investigation by the Drug Enforcement Administration, the FBI and the Mexican government, Huey said.
"At this point we don't know what cartel it's tied to or if it's just an unaffiliated source. We're not attributing it to anybody right now," she said.
Although attacks against border patrol agents are not uncommon, assaults against agents have decreased in the last fiscal year, she said.
Mission is a small border town in the Rio Grande Valley near McAllen, Texas.
Border patrol agents this year have seized more than 800,000 pounds of marijuana in this area, Huey said.
In June, a border patrol agent in El Paso, Texas, fired into Mexico killing a 15-year-old from Ciudad Juarez, Mexico. Surveillance video of the incident showed the teen throwing rocks at the agent before being shot.

FOLLOW THIS TOPIC