Report: 85 inmates escape from prison in Mexico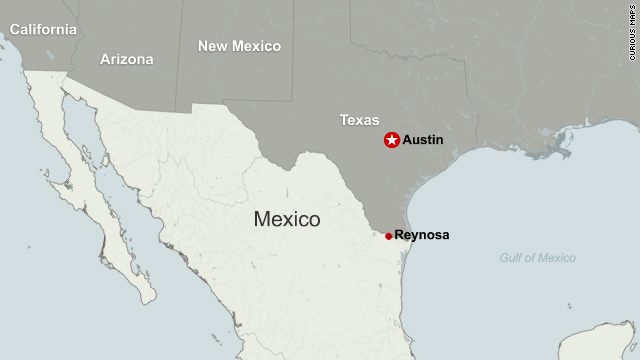 STORY HIGHLIGHTS
The inmates use a ladder to escape
44 prison guards are detained on suspicion of corruption
The breach is Mexico's largest prison break in history
(CNN) -- A massive manhunt is under way in northern Mexico as authorities search for 85 inmates who escaped from a prison in the border city of Reynosa, state media reported.
Antonio Garza Garcia, head of the Tamaulipas' detention facilities, said the break happened shortly after 4 p.m. Friday when the men used a ladder to clear a wall and quickly vanished through the streets around the prison, Mexico's state-run news agency Notimex reported.
According to a state official cited by Notimex, 66 of the fugitives were serving time on federal charges, and the rest were serving time for lesser violations.
Two prison guards are missing, and 44 were detained under suspicion of corruption, Notimex said.
Garza Garcia said the detention facility in Reynosa was design to hold 400 inmates but is currently housing about 1,700 prisoners, according to state media.
Notimex said federal authorities are also involved in the manhunt. Reynosa is across the Rio Grande from McAllen, Texas.
FOLLOW THIS TOPIC