'Grim Sleeper' suspect pleads not guilty in killings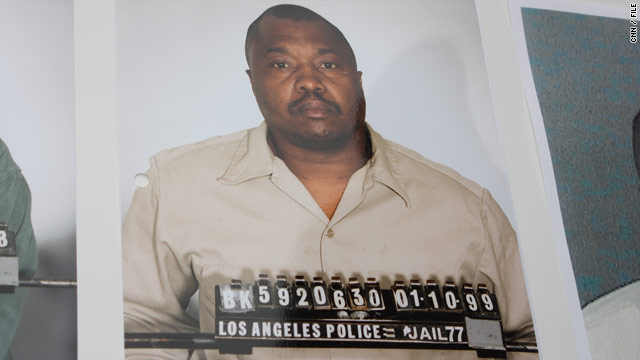 STORY HIGHLIGHTS
NEW: Franklin entered a not-guilty plea to 10 murder charges
The former sanitation worker is accused of killing 10 women in the South Los Angeles area
The killings occurred between 1985 and 2007
The killings took a 12-year break
Los Angeles, California (CNN) -- Lonnie Franklin Jr., the suspect in the "Grim Sleeper" serial killings, pleaded not guilty Monday to 10 counts of murder, a Los Angeles Superior Court official told CNN.
Franklin is accused of killing 10 women in the South Los Angeles area between 1985 and 2007.
A preliminary hearing is scheduled for September 14.
Nicknamed for taking long breaks between attacks, the "Grim Sleeper" is believed responsible for at least 10 deaths between 1985 and 2007 in south Los Angeles. The killer targeted black women, some working as prostitutes, using the same small caliber weapon.

Video: Arrest made in 'Grim Sleeper' case
Los Angeles police arrested Franklin on July 8 by comparing DNA found at some of the crime scenes with the DNA of the suspect's son, who was in a California lockup.
Five days after his arrest, Franklin was attacked in jail. Inmate Antonio Rodriguez and Franklin were in an attorney waiting room when the assault happened, Steve Whitmore, a sheriff's department spokesman, said.
Rodriguez was not in handcuffs at the time and apparently recognized Franklin. Without being provoked, Rodriguez hit Franklin in the head twice, and he suffered minor injuries, Whitmore said.
Before the arrest, officials struggled to find new leads partially because the changing makeup of the neighborhood where the crimes were committed made it difficult to find witnesses. The killer left behind DNA and fingerprints that police were unable to match to a name.
A 911 call made in 1987 reporting one of the murders led police to a van they believed was involved. But the trail went cold.
In May, new composite sketches of a suspect went up on billboards across Los Angeles as police intensified their hunt for the serial killer.
FOLLOW THIS TOPIC