DA's office: Massachusetts man charged with killing family members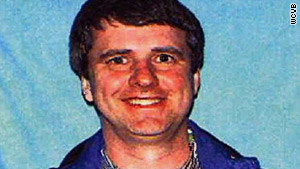 Thomas Mortimer IV is charged with killing his wife, two children and mother-in-law in Winchester, Massachusetts.
STORY HIGHLIGHTS
Authorities allege domestic dispute with wife as suspect's motive
Thomas Mortimer IV is expected to be arraigned on Friday
Victims are Mortimer's wife, 2- and 4-year-old children and mother-in-law
(CNN) -- Thomas Mortimer IV has been arrested and charged with the murder of his wife, two children and mother-in-law, said Middlesex, Massachusetts, District Attorney Gerry Leone at a news briefing Thursday afternoon.
According to Leone, Mortimer left letters at the crime scene stating, "I murdered my family." Leone described the killings as "brutal and unspeakable" and were the result of "blunt trauma and wounds caused by sharp objects."
The district attorney's office said Mortimer, 43, is charged with killing his 2-year-old daughter Charlotte Mortimer, his 4-year-old son Thomas "Finn" Mortimer, his 41-year-old wife Laura Stone Mortimer and his 64-year-old mother-in-law Ragna Ellen Stone, he said that authorities are alleging that he killed his family "after an argument with his wife and ongoing marital discord."
The slayings occurred Wednesday inside the family's home in Winchester, Massachusetts, Leone said.
Mortimer was spotted in his car by Bernardston, Massachusetts, Police Chief Jim Palmeri, who arrested him just after 1 p.m. Thursday following a car chase, according to Leone.
Leone told reporters that police in Montague, Massachusetts, had been tipped off that the suspect was in the area by a man who had pulled over with his son to help Mortimer, who was having car trouble. The man recognized Mortimer, had his son write down his license plate number and called it in to the Montague Police Department.
Leone told reporters that Mortimer was in the custody of the state police and will be arraigned on Friday morning in Woburn.