Police: Dive teams involved in search for missing Oregon boy
STORY HIGHLIGHTS
Police search waterways for missing Oregon boy
Authorities won't give specifics on dive team search
Kyron Horman, 7, was last seen June 4
(CNN) -- Police divers looked in undisclosed waterways for evidence Wednesday connected to the disappearance of an Oregon boy who vanished from his school nearly two weeks ago, authorities told CNN.
"We had dive teams out helping, but I can't talk about the specifics where they were searching," said Lt. Mary Lindstrand, spokeswoman for the Multnomah County Sheriff's Office. Lindstrand would not provide details of the operation but said the dive teams have previously been at the location.
Kyron Horman, 7, was last seen the morning of June 4 walking down the hallway of Skyline Elementary School in Portland as he headed to his second-grade classroom, his stepmother has told investigators, according to police.
The investigation, which originally was classified as a missing endangered child case, now has been labeled a criminal probe. Authorities have pursued hundreds of leads from Oregon and beyond.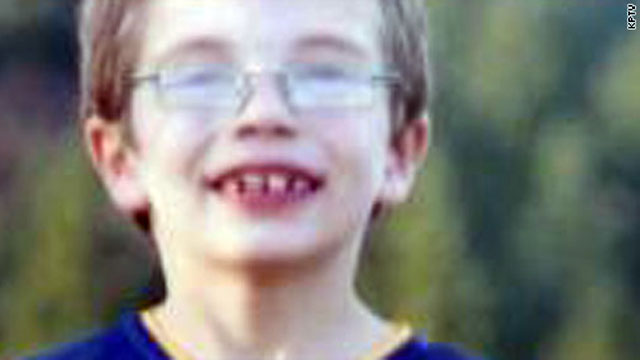 Video: Second-grader vanishes from school
"We were at 1,200 [tips] the first week, and they've been coming in steady since," Lindstrand said.
Linstrand added she is hopeful that Kyron will be found alive. "That would be the best outcome," she said.
A Tuesday prayer vigil for Kyron at Sunset Presbyterian Church drew hundreds of people.
Kyron was wearing dark cargo pants and a black T-shirt with the "CSI" logo on it at the time of his disappearance. He is 3 feet 8 inches tall, weighs 50 pounds and has brown hair and blue eyes.
Anyone with information on Kyron's whereabouts is asked to call the Multnomah County Sheriff's Office.
FOLLOW THIS TOPIC