STORY HIGHLIGHTS
Trial enters third week in abduction and slaying of student Brianna Denison
James Michael Biela could face the death penalty if found guilty of murder
He also faces charges of abducting, sexually assaulting two other women
Tip following cold case story led police to Biela
New York (CNN) -- The slaying of Brianna Denison was one of our first cold cases -- one that has resulted in an arrest.
Now the murder trial of the suspect, 28-year-old James Michael Biela, a former Marine with a young son, is entering its third week in a courtroom in Reno, Nevada.
The trial began with dramatic testimony by Denison's mother, her boyfriend, and a video showing her with friends at Mel's Diner just a few hours before she was abducted during the early morning of January 20, 2008.
Denison, 19, was attending community college in Santa Barbara, California, but was visiting friends at the University of Nevada, Reno. After they attended a concert, she slept on the living room couch in a friend's off-campus apartment.
While she slept, someone crept into the apartment and snatched her, police and prosecutors say. She was sexually assaulted and strangled, and her body was found weeks later in a snow-covered field a few miles away.
Her story was featured as a cold case in September 2008, triggering a flurry of local stories. A tip emerged and two months after our story, police in Reno, Nevada, made an arrest.
"Media coverage is absolutely essential for us," Detective Adam Wygnanski, one of the lead investigators, said at the time. "We finally got the break in the case we were looking for."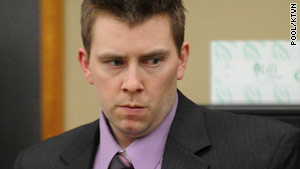 James Michael Biela is on trial in Reno, Nevada, charged with abducting and killing Brianna Denison.
Police had released a photo of a woman's panties found near Denison's body and the description of a pickup truck. The panties were not Denison's, but investigators said they believed they were looking for a serial rapist who left women's panties as his "calling card."
The tip that broke the case came from a secret witness, who pointed police toward Biela.
According to police, the tipster saw the photo of the panties, and thought she recognized the truck police had described. She came forward, telling investigators a friend's boyfriend had a truck similar to the description, and that her friend had seen women's panties inside it.
Biela, who was working construction at the time of his arrest, is charged with kidnapping, sexually assaulting and murdering Denison. He could face the death penalty if convicted of her murder.
He also stands accused of raping another University of Nevada, Reno, student at a campus parking lot on October 22, 2007. And he's charged with kidnapping and sexually assaulting a third student on December 17.
Biela has pleaded not guilty to charges in all three attacks.
At the trial, Denison's boyfriend, Cameron Wilson Done, told the jury he and Brianna had been fighting on the day she was last seen alive. He recalled how his last text message to his girlfriend, at 4:23 a.m., was full of angry words. "She was my first girlfriend," Done told the court, as he broke down and cried on the witness stand.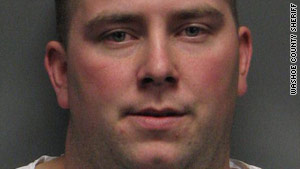 Biela was significantly heavier when he was arrested in the Denison case in 2008.
Bridgette Denison, the victim's mother, testified that she last saw her daughter packing an overnight bag and heading to a friend's apartment to get ready for the concert. The next morning, she received a call that Brianna had vanished. She described seeing the blood stain on the couch where her daughter had been sleeping.
The Denison murder case has been combined at the trial with the cases of two other women who claim Biela sexually assaulted them. Both testified during the first week of the trial.
One of the women recounted how she was attacked on campus. She said her assailant threatened her with a gun, raped her and took her panties as a souvenir, although she never reported it to police. Asked if her attacker was in the court room, she pointed to Biela.
The defense challenged the identification because she earlier told a friend she could not describe her attacker to police.
The second woman, a student at the university, testified she'd been abducted outside her apartment and driven to a dark area and assaulted in the attacker's vehicle. She described the vehicle as an extended cab pickup truck with a dome light and a toddler's shoe on the floor of the truck. She was also able to describe the body of her attacker, but could not describe his face.
The woman testified that her assailant asked for her panties and took them with him.
DNA obtained from the victim's rape kit matched Biela's, according to testimony. Biela's defense attorneys are challenging the DNA testing method, saying it is not accurate.
The trial is expected to last two more weeks. Still, Denison's family members feel a sense of relief that the trial is underway.
"It's been a difficult time for us, but we are hopeful that justice will be served," said Brianna's aunt, Lauren Denison.