STORY HIGHLIGHTS
Justices rule 6-3 that life sentence for teen robber is unconstitutional
Court finds that life sentences for teens who don't kill are "cruel and unusual"
Case involved Florida teen Terrance Graham, who participated in home invasions
Court ruled in 2005 that defendants under 18 cannot be executed
Washington (CNN) -- Sentencing juvenile criminals to life in prison without parole is "cruel and unusual" punishment, especially when their crime is not murder, the U.S. Supreme Court ruled Monday.
The justices, by a 6-3 vote, found such a sentence for a 16-year-old armed robber from Florida was unconstitutional.
The court concluded life behind bars without the chance of even being considered for possible release was not justified for those offenders who may lack full "culpability" for their actions because of their ages.
"A state need not guarantee the offender eventual release, but if it imposes a sentence of life it must provide him or her with some realistic opportunity to obtain release before the end of that term," Justice Anthony Kennedy wrote for the majority.
The appeal came from Terrance Graham, who was 16 and 17 when he took part in a series of violent home-invasion robberies while on parole for another felony.
The high court in 2005 said juvenile murderers cannot be executed, and Kennedy applied the same standards in this case, saying a "national consensus" had developed against life without parole sentences for those under 18 at the time of their crimes.
A state need not guarantee the offender eventual release ...
--Justice Anthony Kennedy
Child legal advocates had argued many states lack adequate resources to handle young inmates given long sentences, including a lack of proper jailhouse counseling. Few studies have been conducted on the psychological and penological effects of young defendants facing life in prison at such a young age, said the nonprofit Equal Justice Initiative.
"The state has denied him any chance to later demonstrate that he is fit to rejoin society based solely on a nonhomicide crime that he committed while he was a child in the eyes of the law," Kennedy wrote. "This the Eighth Amendment does not permit."
He was supported by the court's four more liberal justices, along with Chief Justice John Roberts, who said the sentence in this case was too harsh. But in cases of juveniles "who commit nonhomicide crimes far more reprehensible than the conduct at issue here," life with parole may be acceptable, he said.
"What about Milagro Cunningham, a 17-year-old who beat and raped an 8-year-old girl before leaving her to die under 197 pounds of rock in a recycling bin in a remote landfill?" wrote Roberts. "A holding this broad [for Graham] is unnecessary because the particular conduct and circumstances at issue in the case before us are not serious enough to justify Graham's sentence."
In the Cunningham case, the girl survived, and Cunningham was convicted of attempted murder, kidnapping and sexual abuse of a minor, for the 2005 crime in Lake Worth, Florida. He also received life without parole.
In a separate case argued the same day as Graham's, the high court dismissed the appeal of Joe Sullivan, now 33 and in a wheelchair, serving a life term without the possibility of parole in a Florida prison. He was sentenced for a rape of an elderly woman committed when he was 13.
The appeal was dismissed without explanation, meaning state courts can now review it in light of the Graham case, which could mean Sullivan will have a chance of having his sentence reduced eventually.
Sullivan's attorneys said he is one of only two people in the world who was tried as an adult at such a young age and sentenced to "die in prison" for a nonhomicide.
His attorney, Bryan Stevenson, had told the court there was a racial component, claiming the majority of "juvenile lifers" are minorities. Both Graham and Sullivan are African-American.
State lawyers from Florida had argued states should have the discretion they have long been given to decide how harshly young criminals should be prosecuted. Sexual battery remains a crime punishable by life imprisonment in Florida.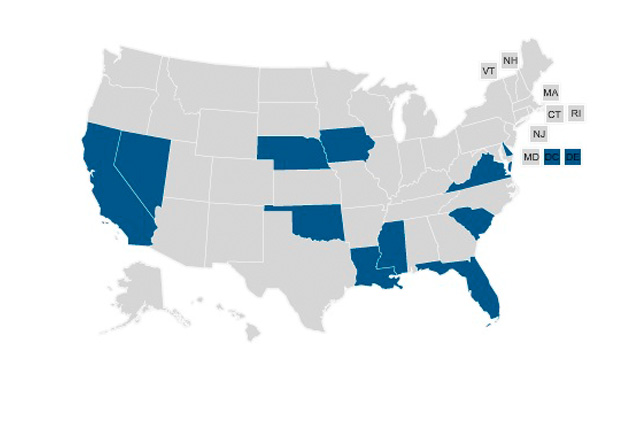 Map: Juvenile life sentences
About 80 such inmates in Florida are serving life without parole, and a little over 100 nationwide, according to statistics compiled by opponents of those sentences.
In dissent to the Graham decision, Justice Clarence Thomas faulted the majority for ignoring legislative intent, saying it "simply illustrates how far beyond any cognizable constitutional principle the court has reached to ensure its own sense of morality and retributive justice pre-empts that of the people and their representatives."
He was supported by Justices Antonin Scalia and Samuel Alito.
A study by the Equal Justice Initiative found eight prisoners currently serving life terms for crimes committed at age 13, all in the United States.
The Justice Department reports that in the past decade, no 13-year-old has been given life without parole for nonhomicides. And while about 1,000 people every year under 15 are arrested for rape, none have been given life without parole since Sullivan.
A handful of states -- including Alaska, Colorado, Kansas, New Mexico and Oregon -- currently prohibit sentencing minors to life without a chance for parole, according to the National Conference of State Legislatures.
The thrust of Sullivan's and Graham's arguments before the high court was not that they are innocent, nor that they seek freedom now, just that they deserve to someday make a case before the state parole board.
Kennedy said such a request is reasonable and permitted under his reading of the Constitution.
The ruling is likely to create further challenges from other inmates who say their sentences as juveniles were excessive.
The next legal frontier could be juvenile defendants who received up to 40 years or more behind bars, yet still may be eligible for parole. They may now claim such extreme sentences also are unconstitutional.