DISH Network and Fox strike deal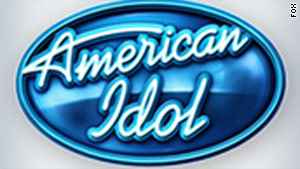 "American Idol" fans who are DISH Network subscribers won't have to worry about missing their favorite Fox show.
STORY HIGHLIGHTS
It restores Fox regional sports networks to DISH subscribers
The companies have not disclosed financial details of the agreement
The deal ends a rate dispute that blacked out channels for a month
(CNN) -- DISH Network and Fox have struck a distribution deal, ending a month-long standoff that blacked out channels for millions of satellite television customers.
The new agreement -- announced by the companies Friday -- will restore access to FX, National Geographic Channel and Fox-owned regional sports networks for DISH subscribers.
The companies did not disclose the financial details of the deal.
"After prolonged negotiations to reach a fair deal, we're pleased to enter into a long-term agreement with Fox and to assure our customers that they can continue to enjoy these channels," DISH Network Senior Vice President of Programming Dave Shull said in a statement.
At midnight on Sept. 30, Fox blocked 19 regional sports networks and several other channels in a rate increase dispute with DISH Network, which has 14.3 million customers.
Such conflicts are becoming increasingly common, according to Media Analyst Thomas Eagan of Collins Stewart.
"Coming off of what was one of the worst advertising recessions in decades, the broadcast channels have decided they need their pound of flesh. And they're going to demand what's called retransmission fees from the cable and satellite operators," he said. "And they've become much more aggressive than they have [been] in the past."
Earlier this month, Fox pulled the plug on Cablevision customers, blacking out more than 3 million households in the New York area over a programming fee dispute.
The blackout affects Fox 5 and My9. Cablevision has called on News Corp., Fox's parent company, to put the channels back on the Cablevision and allow a neutral third party to negotiate a fair deal.
"In a difficult economy, it is unfair and wrong for News Corp. to demand a huge fee increase from Cablevision customers for Fox's Channel 5 and My9 -- and then threaten to pull the plug if they don't get want they want," Cablevision said in a statement.
Cablevision has said the company is paying more than $70 million annually for Fox programming, and that Fox wants to bump it to $150 million. Fox would not confirm the details of the finances, but the company has said it deserves the money for quality programming.
"Our position in these negotiations is entirely reasonable -- we are simply asking for fair compensation for the value Fox 5 and My9 programming offers," Fox said.
CNN's Barbara Hall contributed to this report.
FOLLOW THIS TOPIC