BAGHDAD, Iraq (CNN) -- Iraq's foreign minister asked for details about three American citizens arrested in Iran during a meeting with Iran's ambassador in Baghdad last week, Iraq's Ministry of Foreign Affairs said in a statement.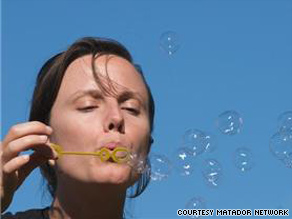 Sarah Shourd, like the other two hikers, is a graduate of University of California-Berkeley.
Iraqi Foreign Minister Hoshyar Zebari met with Iranian Ambassador Hassan Kazimi Qummi on Thursday, the statement said.
Zebari "mentioned the subject of the Iranian border authorities (who) arrested three American citizens in Marivan," and asked for details about the circumstances surrounding the arrests, the statement said.
The two also discussed land and river borders between the two countries and consular relations, the statement said.
The three Americans were hiking in Iraq's Kurdistan region when they went missing July 31.
Iran has confirmed their arrest, saying they were charged with "illegal entry." They apparently crossed over the unmarked border from Iraq into Iran.
They have been identified as Shane Bauer, Sarah Shourd and Josh Fattal.
A friend of the three, who stayed behind in Iraq that day because he was ill, has said in a statement he believes they made "a simple and regrettable mistake."
Shon Meckfessel said when he last spoke to the three before their arrest, they did not mention any proximity to the Iranian border and he believes they were unaware they were near Iran.
Officials at the Swiss Embassy -- which represents the U.S. interests in Iran because Washington and Tehran do not have formal relations -- said earlier this week they had spoken to Iranian officials. The Swiss ambassador was expected to seek consular access to the Americans.
The three are former students at the University of California-Berkeley, the university confirmed.
"I have been close friends with Shane and Sarah for years," Meckfessel said in the statement, "and recently met Josh, a longtime friend of Shane. Shane is a language student and freelance journalist; Sarah is an English teacher and Josh arranges student exchange trips. All of us have done some writing about our travels, and all of us share a deep appreciation for Middle East cultures."
E-mail to a friend