STORY HIGHLIGHTS
War crimes tribunal trying Radovan Karadzic imposes lawyer on the Bosnian genocide suspect
Ex-Bosnian Serb leader is accused of responsibility for worst massacre in Europe since World War II
Karadzic, who is representing himself, says he has had insufficient time to prepare his defense
Karadzic was arrested last year in Belgrade after more than a decade on the run
(CNN) -- The war crimes tribunal trying Bosnian genocide suspect Radovan Karadzic is imposing a lawyer on him, it announced Thursday.
Karadzic, who is accused of responsibility for the worst massacre in Europe since World War II, had been representing himself, but refused to appear in court because he said he has not had enough time to prepare.
Karadzic "substantially and persistently obstructed the proper and expeditious conduct of his trial by refusing to attend the proceedings until such time as he considers himself to be ready," the International Criminal Tribunal for the former Yugoslavia said in announcing that it would impose a lawyer on him.
The court left open the possibility that he could continue to represent himself if he chose to participate in the trial.
But it warned him bluntly not to mess around.
If he does not show up for trial when it resumes, or otherwise obstructs the proceedings, "he will forfeit his right to self-representation, no longer be entitled to assistance from his assigned defense team, and the appointed counsel will take over as an assigned counsel to represent him," the court said in a statement.

Video: Karadzic war crime hearing

Video: Killings of Srebrenica

Video: One soldier's tale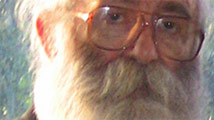 Radovan Karadzic Timeline
The prosecution earlier this week suggested that Karadzic could have "standby counsel" who would step in only if he refused to attend court.
He faces 11 counts of genocide, war crimes and crimes against humanity.
The charges stem partly from the killing of more than 7,000 Muslim men and boys at the Bosnian town of Srebrenica in 1995.
Karadzic, the Bosnian Serb president at the time, is accused of responsibility for the massacre.
It became an emblem for the dissolution of Yugoslavia -- once a multi-ethnic state of Serbs, Croats and Muslims -- into six different countries during a bloody and brutal conflict in the early 1990s.
Karadzic's trial began October 26 without him.
The court ordered that Karadzic's lawyer -- whom it did not name -- get three and a half months to prepare for trial, thus scheduling the resumption of the proceedings for March 1, 2010.
The court maintains a list of 60 to 70 lawyers who are able to step in if needed, a representative told CNN before Thursday's announcement.
Karadzic maintains that he has not had enough time to prepare for the trial.
He said Tuesday he "cannot take part in something that has been bad from the start, and where my fundamental rights have been violated."
But Judge O-Gon Kwon told Karadzic it was the court, not the defendant, who decides when the case is ready for trial. He advised Karadzic to participate in order to get a fair trial.
Karadzic denied stalling, insisting he has not had enough time to prepare for the trial and saying there are 1.3 million pages of documents and 300 days of audio testimony to study.
He said imposing a lawyer on him would not help.
"Nobody can get through this material better than I can, no lawyer. The best possible solution would be that the defense be given sufficient time" to prepare, he said through a translator.
The trial began more than a year after Karadzic was captured in Belgrade, the capital of Serbia. He had been on the run for more than 13 years and was living in disguise in Belgrade, practicing alternative medicine at a clinic.
Karadzic faces life in prison if he is convicted. The court cannot impose the death penalty.
The 1992-95 Bosnian conflict was the longest of the wars spawned by the breakup of Yugoslavia in the early 1990s. Backed by the government of then-Yugoslav President Slobodan Milosevic, Bosnian Serb forces seized control of more than half the country and launched a campaign against the Muslim and Croat populations.
Karadzic was removed from power in 1995, when the Dayton Accords that ended the Bosnian war barred anyone accused of war crimes from holding office.
Milosevic died in 2006 while on trial at The Hague.