LONDON, England (CNN) -- British police will investigate claims that a former Guantanamo detainee was tortured with the complicity of the British government, the country's attorney general announced Thursday.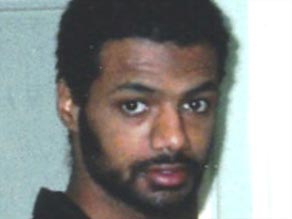 Binyam Mohamed says he was tortured while in U.S. custody at Guantanamo Bay.
Ethiopian-born Binyam Mohamed says he was tortured into falsely confessing to terrorist activities while in U.S. custody in Morocco. He says he was then taken to Afghanistan and on to the U.S. detention facility at Guantanamo Bay in 2004. He was released to the United Kingdom a month ago.
Mohamed says the United Kingdom intelligence agency MI5 was complicit in his treatment.
"I have been through an experience that I never thought to encounter in my darkest nightmares," he said in a statement when he was released. "Before this ordeal, 'torture' was an abstract word to me. I could never have imagined that I would be its victim."
Mohamed said was not asking for vengeance, but "only that the truth should be made known, so that nobody in the future should have to endure what I have endured."
The announcement of the investigation comes after a five-month inquiry by Attorney General Patricia Scotland.
Don't Miss
"The appropriate course of action is to invite the commissioner of the Metropolitan Police to commence an investigation into the allegations that have been made in relation to Binyam Mohamed," she told Parliament on Thursday.
Scotland said her decision was based partly on testimony given by "Witness B," whom the British press have identified as an MI5 officer who explained interrogation policy to the high court last year.
The human-rights organization Liberty welcomed the criminal investigation.
But its director Shami Chakrabati said "the wider public interest still requires a full judicial inquiry into all British involvement in extraordinary rendition."
The United States charged Mohamed last year with plotting to blow up apartment buildings in America with radioactive "dirty bombs."
But all formal charges were dropped against him and four other detainees last October. Mohamed subsequently went on a hunger strike to protest his imprisonment.
Mohamed was arrested in Pakistan in April 2002, and transferred to Morocco in July of that year before being moved to Kabul, a U.S. military prison and finally Guantanamo, Liberty said.
Mohamed claims that in Morocco his interrogators used personal information they could have only received from the British authorities, including detailed information about his life in the U.K., people he knew and his education.
He was also shown photographs which his interrogators told him had been provided by MI5. Correspondence between MI5 and the United States -- which has been released as part of a high court judgment -- seems to support these claims, Liberty said in a statement.
E-mail to a friend