(CNN) -- A pregnant British woman, who was jailed in Laos on drug charges, has been handed over to British authorities to be transferred home, the Foreign Office announced Thursday.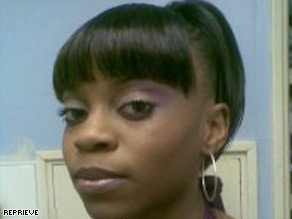 Briton Samantha Orobator was sentenced to life in prison for heroin smuggling.
Lao authorities had agreed to release Samantha Orobator and John Watson, another Briton jailed on drug charges, after signing a deal with British authorities last week.
The 20-year old will be flown from the capital, Vientiane, Thursday and should arrive home early Friday, both sides said.
Orobator was jailed last August after being arrested with about a half-kilogram of heroin at the airport in Vientiane, officials have said. She received a life sentence for drug trafficking.
"The transfer means that Samantha will give birth in the U.K., close to her relatives and under U.K. medical care," Foreign Office minister Chris Bryant said in a written statement.
"This is clearly the best outcome for all -- not least her unborn child," added Bryant, who recently went to Laos to visit Orobator and another Briton in jail there.
Once she returns home, the British court system will decide the conditions of her sentence.

Watch more about the case »
The deal to allow the return of Orobator and Watson -- the only Britons held in Laos -- was signed in May, a spokesman for the British Foreign Office said. Normally, that agreement would have to go through parliamentary procedures before passage, the spokesman added.
Though not specific to Orobator's case, the agreement was signed with her in mind, because officials hope she can give birth in Britain.
Her story made international headlines after she became pregnant in jail and her mother pleaded for her release.
Don't Miss
The circumstances under which Orobator became pregnant in prison remain unclear.
She told her mother she was not raped and that the father is not a prison official.
A government-run Lao newspaper reported that Orobator said she impregnated herself with sperm from another prisoner. Orobator is in her third trimester.
E-mail to a friend

All About Laos • Drug Trafficking