(CNN) -- On the same day a British diplomat and a doctor visited a pregnant British woman being held in a Laos jail, her mother sobbed in an interview with CNN, begging for someone to help her daughter.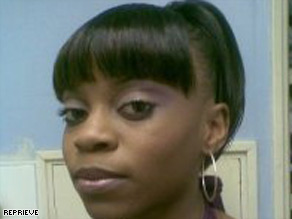 Samantha Orobator became pregnant in prison, according to a spokeswoman for rights group Reprieve.
Samantha Orobator's health condition could not be released for privacy reasons, said a spokesman for the British vice consul.
Orobator, 20, has been jailed in Laos since August, when she was arrested for allegedly carrying about half a kilogram of heroin.
A conviction for carrying that amount of heroin usually results in execution by firing squad, but the Laotian Foreign Ministry said Tuesday that Orobator would escape that sentence because the country's criminal law prohibits executing pregnant women.
But Jane Orobator, the woman's mother, said she still fears her daughter will be killed.
The mother, barely able to catch her breath as she sobbed, told CNN.com from her home in Dublin, Ireland, that she has a "God-big" fear for her daughter's life.
"I don't know what to do for her. What can I do? I don't have a lawyer. I don't have anyone," Jane Orobator said. "I would give my life. If you guys can just help me ... I can put my life on it.
"My life is crumbling just right before me. I am in hell. I am living, but I don't know if I'm living or existing anymore. It has been a nightmare. This is a bad dream."

Watch Jane Orobator plea for mercy for her daughter »
Jane Orobator said she has no idea how her daughter wound up in Laos.
"She's quiet and levelheaded, what you would expect from an average child. She would come visit and I didn't see anything wrong," the mother said.
Don't Miss
Jane Orobator explained she and her daughter had been separated since Samantha was 8 years old. At that time, Jane Orobator said she wanted her daughter to escape civil unrest in Nigeria and arranged for the girl's aunt to take her to London to raise her.
The mother and daughter were separated for three years. They reunited for two weeks when Samantha was 11 years old.
"It was the most difficult period of my life," Jane Orobator said. "I went to England and I didn't know anything about how to live like that. We just talk inside. We talk inside the house.
"I had never been to a park, I did not think about taking her to a park like what you do with younger children in Europe, so I just took her and we watched tele and I learned about my daughter," she said. "She seem like a happy child. She miss me a lot."
Mother and daughter continued to live apart, sometimes calling each other, Jane Orobator said. Eventually, the mother scraped together enough money to fly from Nigeria to Dublin. Since Samantha's early adolescence, mother and daughter have seen each other only sporadically, often when Samantha had a vacation from school.
Jane Orobator, who said she subsists on welfare, contends she hasn't been told anything about her daughter's case and that she cannot afford an attorney.
According to Foreign Ministry spokesman Khenthong Nuanthasing, the woman's trial has not yet been scheduled, but is likely to happen next week. He added that the last execution in Laos was in 1990.
Laotian authorities have told the vice consul that they will make a lawyer available to Samantha Orobator, the spokesman for the British Embassy in the UK said. The lawyer will be from Laos, the spokesman said. There is no British Embassy in Laos.
It is normal in the Laotian justice system for a defendant to get a lawyer only days before trial, according to Reprieve, a London-based legal charity.
Orobator has not seen a lawyer since she was arrested August 5, Reprieve has said.

Watch a former Laos prison inmate recount jail conditions »
The human rights group Reprieve said Wednesday that Orobator was denied access to one of their British lawyers who flew to meet her. Spokesperson Clare Algar said lawyer Anna Morris went to Laos on Sunday, having been assured she would be able to meet Orobator, but she was refused permission.
In an open letter to British Foreign Secretary David Miliband, Reprieve called the refusal "totally unacceptable."
Algar said Wednesday that it may be beneficial for Orobator to be tried quickly in Laos, be found guilty and receive a sentence.
"It's quite weird as a human rights organization to say that, but if she is sentenced, the British government could ask for a prisoner transfer agreement so that she could be sent back to Britain to serve here," Algar explained. "At a minimum, she would be in better conditions, and it would be better for her baby, if she were here [in the United Kingdom]."
Algar says that there have been complaints from others who have been in the jail that there is not enough water provided; no hot and cold water; not enough food provided and prisoners are forced to sleep on the floor.
British Foreign Office Minister Bill Rammell plans to meet with the deputy prime minister of Laos on Thursday, when he will raise the issue of Orobator's case, the Foreign Office said Tuesday.
Reprieve has said Orobator became pregnant in prison, possibly as a result of rape, and that she is due to give birth in September. That would mean Orobator became pregnant in January.
Khenthong, of the Laotian Foreign Ministry, agreed that Orobator is five months' pregnant.
But he indicated that Orobator might have already been pregnant when she was arrested, and that she lost the first baby while in prison.
He said Orobator declared on the day of her arrest in August that she was two months' pregnant by her boyfriend. After she had already been in jail for some time, he said, Orobator asked for medication to cure a vaginal infection, and he believes it caused her to lose the child.
Khenthong said officials were investigating Orobator's pregnancy.
Jane Orobator could not bring herself to answer when asked about the possibility that her daughter was assaulted and her pregnancy a result of that attack. "I cannot bear it," she finally said.

The prison is co-ed, said Algar.
The amount of heroin Orobator was accused of carrying would sell for $80,000 to $150,000 on the streets of New York, the U.S. Drug Enforcement Administration said. London's Metropolitan Police declined to estimate a street value.
E-mail to a friend

CNN's Ashley Fantz and Ben Brumfield contributed to this report.
All About Laos • Capital Punishment • Drug Trafficking