(CNN) -- A surgeon dubbed "Doctor Death" by some Australian newspapers was ordered Monday to stand trial in Australia for charges linked to the deaths of several of his patients, according to the Queensland prosecutor's office.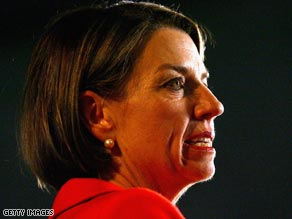 Queensland premier Anna Bligh said she was confident Patel would receive a fair trial.
Jayan Patel remains free on bail, according to Tracey Nelson, a spokeswoman for the Queensland attorney general. He faces 14 charges, including three counts of manslaughter and two counts of grievous bodily harm to his patients.
Patel also faces numerous fraud charges which allege that he "dishonestly gained" his earnings as a medical practitioner in Queensland from 2003 through 2005, according to the charge sheet.
The 59-year-old Indian-born doctor was the director of surgery for Bundaberg Base Hospital during that time, according to Australian media reports.
Patel -- who has denied any wrongdoing in the past -- will be tried in Queensland's Supreme Court, but a date has not been set, Nelson said.
He was extradited last year from the U.S. city of Portland, Oregon.
He was licensed to practice medicine in New York state in 1980 and was fined and put on probation for "gross negligence and incompetence" in 1984, according to Australia's extradition complaint.
A few years after he was licensed in Oregon in 1989, his employer required him to obtain a second opinion for certain procedures, and state regulators prevented him from performing some kinds of surgery in 2000, the complaint stated.
There were concerns that the publicity surrounding Patel's case would prejudice his trial in Queensland. The Australian state's premier Anna Bligh expressed her confidence that he would receive a fair trial.
"Queensland has a very robust and fair justice system," Bligh said, according to Australian Broadcast Corporation (ABC). "I believe that people can and do get a fair trial here on a range of matters on a daily basis."
E-mail to a friend

All About Queensland • Australia