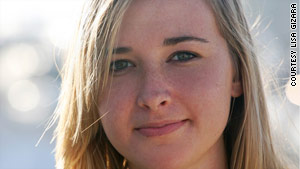 Abby Sunderland is part of the rising number of teenagers attempting to sail the world solo
STORY HIGHLIGHTS
Abby Sunderland, 16, is planning sail solo round-the-world non stop and unassisted
Abby will sail through the world's most dangerous seas, including treacherous Cape Horn
Abby and mother Marianne talk to CNN about fears, critics and why Abby is ready
London, England (CNN) -- Allowing their teenager to sail solo round-the-world would be unthinkable for many parents.
Not for Californian Marianne Sunderland whose son, Zac, circumnavigated the globe single-handedly earlier this year, aged 17, and was, for a short time, the youngest person ever to sail solo round-the-world.
Now, Sunderland is about to do it for a second time as she prepares to wave 16-year-old daughter, Abby, off on a non-stop, unassisted voyage around the world. If Abby makes it, she will become the youngest person ever to solo circumnavigate the globe non-stop.
Abby's five-month trip involves traveling through some of the world's most challenging sailing routes, battling huge waves and howling winds in the frigid Southern Ocean off Cape Horn.
Abby and Zac are among a crop of teenagers to have attempted to break the record in recent years, not without controversy.
Questions have been raised about whether sailors so young should be allowed to undertake potentially life-threatening voyages single-handedly.
Here, Abby and Marianne give CNN a mother and daughter's perspective on her upcoming voyage.
A daughter's perspective: Abby
I know there is a possibility I could die, that's a risk any solo sailor has to take
--Abby Sunderland
It's definitely going to be hard, probably even harder than I expect it to be. People say there are going to be times when I'll wish I'd never decided to sail in the first place.
I know there is a possibility I could die, that's a risk any solo sailor has to take. People die at sea all the time and it's kind of terrifying to think about. But it is those thoughts that will keep me safe as they'll make me very careful.
Now I'm really excited, but also kind of nervous as things are moving really fast in these last few weeks.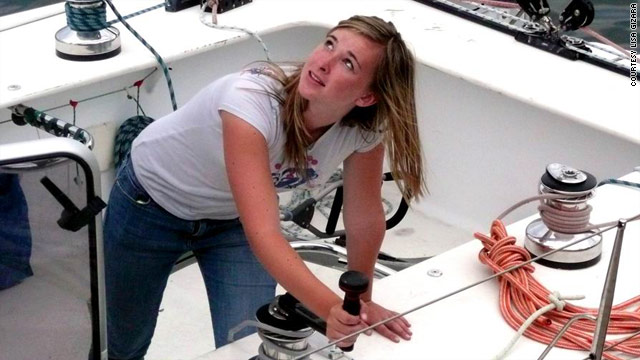 Gallery:
I spoke to a lot of people who have done it before, to understand how they handled sleep and kept rested, because if you're exhausted you can't sail.
Sometimes I'll only be able to sleep 20 minutes at a time, other times hopefully a full night. But my boat is a very high-performance boat, which means it requires constant maintenance.
My first big challenge will be to sail around Cape Horn. I've always wanted to sail there but the route is dangerous because it's through the Southern Ocean where it's very cold and there are regular storms. But, that's the route you do when you do a non-stop sail. It'll be six weeks and 6,000 miles before I get there.
People have legitimate concerns, but I would tell critics to do a bit more research. They don't know me; don't know my family and they don't know how I sail.
We were home schooled and my parents raised us to think outside the box. Many people think they have to do all the normal things like go to college, get a mortgage and have a family. But it would be fantastic if more people went out and lived their dreams.
I would get bored out of my mind if I had to go the normal route. I believe that anything that is worth doing has risk involved.
If I go out there and realize I bit more off than I can chew, then I would stop the trip and my parents would be supportive. But I will persevere and be strong.
A mother's perspective: Marianne
Zac and Abby are my oldest of seven children and they grew up on boats. When they were young, we spent three years on a boat. They would row to the shore and cut open coconuts.
As he got older, Zac spent a lot of time helping his father repairing boats. So when he told us, at the age of 16, that he wanted to sail around the world on his own, we knew it was the thing for him to do and were united behind him.
There were critics but we said, "You don't know Zac." He a tough kid and with his father being a ship wright, his boat had all the modern conveniences. Zac was away 13 months, as he stopped along the way, but we spoke twice a day.
With Abby, it's different. She's doing a non-stop voyage and Abby also has a softer side than Zac.I don't know how Abby is going to deal with sleep deprivation and the loneliness.
I have also just finished with Zac and I'm not really looking forward to sending another kid sailing across the world. It's difficult, you go to bed every night thinking of your child sailing through the night.
But, Abby has wanted to do this since she was 13, even before Zac. And in order to do this, you need a sponsor and sponsors come along if there is an exciting factor, such as young age.
The critics don't know Abby and what a good sailor she is. We know it's a risk, but also that with the right equipment and preparation, it's a very calculated risk.