The Fareed Challenge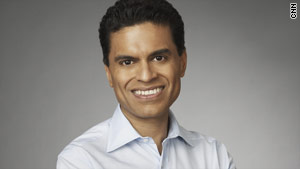 'The Fareed Challenge' is a weekly quiz that will test how much you know about what's happening in the world today. Check back every week for a new quiz.
STORY HIGHLIGHTS
Take this quiz to find out how much you know about what's going on in the world

This week's quiz features Afghanistan, N. Korea, Egypt and more

'GPS' airs on CNN Sundays, 1 and 5 p.m. ET

CNNi Sundays: Buenos Aires 1000, 1800|Berlin 1400, 2200|Abu Dhabi 1700|Hong Kong 2100
Have you been paying attention to the news? Answer these questions and find out.
1) In President Obama's 34-minute long speech on Tuesday night, how many times did he mention Afghan President Karzai?

a. 0
b. 2
c. 12
d. 20

2) How many times did he mention Pakistan?
a. 0
b. 2
c. 12
d. 20
3) Latin America's first gay marriage was to take place this week, but was halted after a judge filed an injunction. In what country were the nuptials to take place?

a. Brazil
b. Peru
c. Argentina
d. Ecuador
4) Yacht racing was in the news this week when British sailors were arrested by Iran in the Persian Gulf. The Swiss team that won the last America's Cup gets to choose the location of the next one. Where does the team want to hold the races?
a. Lake Lucerne
b. Lake Geneva
c. Adriatic Sea
d. Persian Gulf
5) Egyptian Mohamed ElBaradei stepped down as the head of the International Atomic Energy Agency on Monday. What nationality was the man who assumed the post on Tuesday?

a. Japanese
b. American
c. Iranian
d. German
6) Amidst its financial crisis, the UAE's Dubai World owns half of a 76-acre hotel, residence, shopping, entertainment and gambling extravaganza that held its first grand opening on Tuesday. In what city can you find the new CityCenter?

a. Dubai
b. Las Vegas
c. Macau
d. Atlantic City
7) Dubai World's subsidiary Dubai Ports World found itself embroiled in controversy in recent years when anger erupted in the United States over an Arab company controlling US ports. To whom did DPW end up selling its U.S. ports?

a. Lehman Brothers
b. Goldman Sachs
c. AIG
d. Bear Stearns
8) Kim Jong Il isn't known as a fashion plate. But North Korea is making a foray into fashion, and apparently for the first time will be selling those wares in the West. In what nation will "Noko" jeans now be sold?

a. United States
b. France
c. Sweden
d. South Korea
9) Approximately how much will a pair of Noko jeans cost?
a. $2.25
b. $22.50
c. $225.00
d. $2250.00
10) Iranian state television this week reportedly banned from its broadcasts "abnormal" music, misbehaving children, and women wearing what?

a. Jeans
b. Makeup
c. Jewelry
d. Fake eyelashes









Answer Key: 1) b 2) d 3) c 4) d 5) a 6) b 7) c 8) c 9) c 10) b