The Fareed Challenge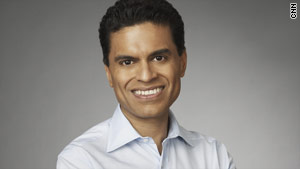 'The Fareed Challenge' is a weekly quiz that will test how much you know about what's happening in the world today. Check back every week for a new quiz.
STORY HIGHLIGHTS
Take this quiz to find out how much you know about what's going on in the world

This week's quiz features President Obama, Queen Elizabeth and more

'GPS' airs on CNN Sundays, 1 and 5 p.m. ET

CNNi Sundays: Buenos Aires 1000, 1800|Berlin 1400, 2200|Abu Dhabi 1700|Hong Kong 2100
Have you been paying attention to the news? Answer these questions and find out.
1) On President Obama's last stop in Asia, he met with South Korean President Lee Myung-Bak at Seoul's version of the White House. What's the building called?
a. The White House
b. The Blue House
c. The Green House
d. The Yellow House
2) Georgetown University was one of the publishers of a list released this week of the 500 most influential Muslims in the world. Who topped the list?
a. King Abdullah of Saudi Arabia
b. Osama bin Laden
c. Ayatollah Khamenei of Iran
d. King Mohammed VI of Morocco
3) Seven months ago, the Maersk Alabama was attacked by Somali pirates and the captain and crew taken hostage. What happened to the ship this week?
a. Changed its name to the Maersk Georgia
b. Demolished and sold for scrap
c. Relaunched after extensive repairs
d. Attacked by Somali pirates again
4) With much pomp and circumstance and a serious speech, Queen Elizabeth opened a new session of the British parliament. Who wrote the speech?
a. Queen Elizabeth
b. Prince Phillip
c. The Labour party government
d. Royal speechwriters
5) The Waad Group, a Gaza-based charity, this week offered a $1.4 million prize for what?
a. A solution for Middle East peace
b. Proof of common ancestry of Jews and Muslims
c. The life of Israeli Prime Minister Netanyahu
d. The kidnapping of an Israeli soldier
6) Transparency International's annual corruption index is out this week. For the third year in a row, what nation is perceived as the most corrupt in the world?
a. United States
b. Somalia
c. Afghanistan
d. Iraq
7) What nation is seen as the least corrupt?
a. United States
b. New Zealand
c. Australia
d. Switzerland
8) It was announced this week that the world's largest country (by total area) has grown even bigger because of earthquakes. It has reportedly grown 4.5 square kilometers over the past three years. What is that country?
a. Russia
b. Canada
c. China
d. United States
9) What's the world's smallest country?
a. Monaco
b. Andorra
c. Holy See (Vatican City)
d. Coral Sea Islands
10) Which world leader paid about 200 women $75 to attend a "party" with him in Rome this week, only to reportedly spend the time giving his audience a speech about religion?
a. Pope Benedict XVI
b. Berlusconi of Italy
c. Sarkozy of France
d. Gadhafi of Libya









Answer Key: 1) b 2) a 3) d 4) c 5) d 6) b 7) b 8) a 9) c 10) d