The Fareed Challenge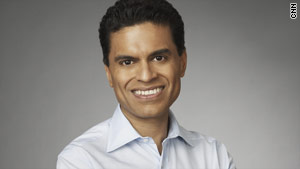 'The Fareed Challenge' is a weekly quiz that will test how much you know about what's happening in the world today. Check back every week for a new quiz.
STORY HIGHLIGHTS
Take this quiz to find out how much you know about what's going on in the world

This week's quiz features China, Afghanistan, Myanmar and more

'GPS' airs on CNN Sundays, 1 and 5 p.m. ET

CNNi Sundays: Buenos Aires 1000, 1800|Berlin 1400, 2200|Abu Dhabi 1700|Hong Kong 2100
Have you been paying attention to the news? Answer these questions and find out.
Scroll down to the bottom to see the correct answers.
1) Which world leader addressed a joint meeting of the U.S. Congress this week?
a. Chancellor Merkel
b. President Obama
c. PM Hatoyama
d. President Calderon
2) What was the profession of the Afghan who is believed to have shot and killed 5 British soldiers this week?
a. Taxi driver
b. Doctor
c. Policeman
d. Lawyer
3) China's Ministry of Health this week announced it would ban the beating of which category of people?
a. Baby girls
b. Web addicts
c. Heroin addicts
d. Wives
4) Two U.S. Assistant Secretaries of State met with senior governmental officials in Myanmar this week. This is the highest-level diplomatic visit the U.S. has made in how long?
a. 1 year
b. 10 years
c. 15 years
d. 25 years
5) This week marked the anniversary of the fall of the Berlin Wall. But a key earlier event is often forgotten. Who was the then-Prime Minister of Hungary who opened his nation's border to the West in September 1989 -- two months before the Berlin Wall fell?
a. Milkos Nemeth
b. Ferenc Gyurcsany
c. Bela Bartok
d. Laszlo Kovacs
6) According to a new Pew poll, what percentage of Hungarian citizens believe that their lives were better before the fall of the Berlin Wall -- under Communism -- than they are today?
a. 2.7
b. 7.2
c. 27
d. 72
7) What actions did an Italian judge find 23 Americans -- 22 of whom were identified by prosecutors as CIA agents -- guilty of this week?
a. Torture
b. Waterboarding
c. Murder
d. Kidnapping
8) What infamous world prison was announced this week to be under threat of destruction from feral rabbits?
a. U.S.'s Alcatraz
b. Iraq's Abu Ghraib
c. South Africa's Robben Island
d. French Guiana's Devil's Island
9) What former U.S. President was honored this week with the unveiling of an 11-foot golden statue in Kosovo?
a. George W. Bush
b. Bill Clinton
c. George H.W. Bush
d. Jimmy Carter
10) A South Korean woman finally passed her written exam for a driver's license at the age of 68. How many times had she reportedly taken it?
a. 59
b. 95
c. 590
d. 950












Answer Key: 1) a 2) c 3) b 4) c 5) a 6) d 7) d 8) c 9) b 10) d