By Bob Greene
CNN Contributor





Editor's note: CNN Contributor Bob Greene is a best-selling author whose new book is "Late Edition: A Love Story."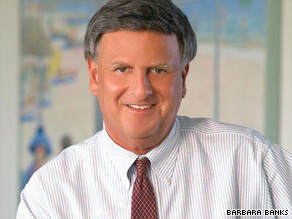 Bob Greene says the Postal Service is looking to save money now that use of the mail is down sharply.
(CNN) -- On this sultry weekend in the middle of August, take a look at what's on your kitchen counter.
Or maybe you've left it on top of the wooden table in your front hallway.
Or tossed it onto the chair next to the couch in your living room.
Chances are it may still be there:
The Saturday mail -- the bills, magazines, promotional fliers, and maybe a few actual letters that showed up in your mailbox as always this weekend, and that you haven't quite gotten around to dealing with yet.
Look at it closely, because soon enough, it may be gone.
Not this weekend's envelopes and magazines specifically.
But the Saturday mail itself.
It has been a counted-on part of American life, something as certain as the sun coming up in the morning, and it seems to be on its way to extinction.
If you're not aware of this, you're really not to blame. Other high-decibel and seemingly more urgent stories have dominated the news this summer.
Yet this jarring potential change in the nation's social fabric -- the possibility that you will no longer have your mail delivered to you on Saturdays -- is more than hazy theorizing.
The postmaster general of the United States, John E. Potter, has gone to Congress and officially asked for permission to do away with Saturday mail.
Don't Miss
His reasoning is hard to argue with. In the e-mail age, usage of the U.S. Postal Service is plummeting. Just about everyone claims to love the look and feel of a handwritten letter, the giddy anticipation of seeing the mail carrier strolling up the sidewalk and wondering what he has inside his bag for you, the orderly, set-your-watch-by-it routine of mail delivery to your home every day of the week except Sunday.
We all say we love it, but we don't use it, at least not enough to offset the prodigious costs. The Postal Service says it will lose approximately $7 billion this fiscal year. Americans have mailed 20 billion fewer items this year than they did last year. Over the past 20 years, some 200,000 mail-collection boxes have been removed from U.S. streets because not enough people were dropping their letters into them. The Government Accountability Office has officially declared the Postal Service to be a high-risk agency.
What to do about this?
One thing, according to Postmaster General Potter, is to stop delivering mail on Saturdays. He has told Congress that this will save more than $3 billion every year.
If and when it happens -- and it's beginning to seem inevitable -- the texture of the nation's life will be altered, probably forever. Saturdays without mail will feel like ... well, who knows? Maybe they'll feel like Sundays.
We may fool ourselves into thinking that it's e-mail alone that has addicted us to the expectation of hearing from each other all the time. But it's not the obsession that's new; it's just the means of delivery. When the post office was the quickest way to get the latest word from friends and from businesses, Americans seemed just as eager and impatient about it as they are now. According to the Postal Service, at the beginning of the 20th century, letter carriers in U.S. cities made multiple delivery runs each day. In New York, there were nine deliveries a day; in Baltimore, Maryland, there were seven; in Kansas City, Missouri, there were six. People weren't checking their computer screens compulsively, but they were checking their mailboxes.
From the very beginning, the government's mandate to the post office was to deliver the mail "as frequently as the public convenience ... shall require." The key word was "convenience," and the public found it convenient to have letters delivered all the time. It wasn't until 1950 that, "in the interest of economy," residential delivery around the country was permanently reduced to once daily.
But Saturday delivery has remained sacrosanct. Once -- in 1957 -- there was an attempt to do away with it. The postmaster general at the time, a fellow by the name of Arthur E. Summerfield, decided, in the name of budgetary prudence, to end Saturday mail deliveries nationwide.
It lasted for exactly one Saturday. On April 13, 1957, the mail did not come to America's homes. There was such public anger and outrage over this that President Dwight D. Eisenhower promptly signed a bill to provide more funding to the post office, and by the next Saturday, the country's mailboxes were being filled again.
Would the elimination of Saturday delivery be met with the same public outcry now? Would President Obama, like President Eisenhower half a century ago, be forced to bring back the Saturday mail?
We won't know until and unless it occurs. Logic and ledger sheets would seem to tell us that, in our new digital age, hand-delivery of the mail on Saturdays is not absolutely necessary.
But the romance of the mail has never been about logic. The little daily thrill of seeing the mail carrier approaching is not because we know for a fact that he, or she, has something good for us in that bag. These days, he probably doesn't.
But he just may. That has always been the lure, every day but Sunday: He just may.
The opinions expressed in this commentary are solely those of Bob Greene
E-mail to a friend

All About U.S. Postal Service • Technology • Culture and Lifestyle