(CNN) -- The family of a Seattle, Washington, woman is searching for answers after her mysterious death at a resort hotel in Thailand.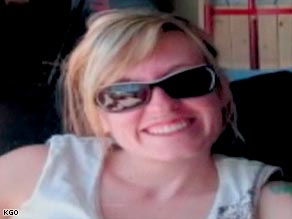 Jill St. Onge, 27, died last week on a Thai island while on a trip with her fiancÚ.
Jill St. Onge, 27, died Saturday while at a hotel on Thailand's Phi Phi island. She became ill and died before her fiancé, Ryan Kells, could get her to a hospital, according to CNN affiliate KOMO-TV in Seattle.
St. Onge's relatives have said they have had a hard time getting answers about her death.
"It's really bad. It's about the worst thing any of us have ever gone through," Robert St. Onge, Jill's brother, told KOMO.

Watch the fiancé talk about the sudden illness »
Another tourist, a 22-year-old Norwegian woman, died at the same resort the same weekend, according to the U.S. Embassy in Thailand.
Norwegian media reported that the woman could have been a victim of food poisoning. Papers in Thailand have questioned whether both women were poisoned.
Don't Miss
The U.S. Embassy in Thailand has been working with the St. Onge family on a daily basis.
"We are in contact with police who are investigating this," said embassy spokesman Michael Turner. "The police know we are concerned about this, but as with any investigation, it could take some time."

The results of an autopsy performed overseas are expected in several months, KOMO reported.
St. Onge family's has requested blood and tissue samples for an independent analysis.
E-mail to a friend

CNN's Lateef Mungin contributed to this report.