By Terry Frieden
CNN Justice Producer





WASHINGTON (CNN) -- Sophisticated techniques developed by a new breed of cyber-criminals intent on stealing personal data represent a growing threat to millions of Americans, a top U.S. Justice Department official told Congress Tuesday.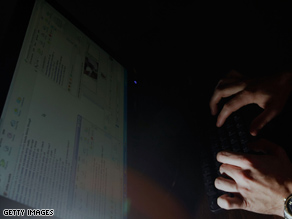 The Justice Department is fighting cybercrime and identity theft, which is growing more sophisticated.
"Skilled hackers are now capable of perpetrating large-scale data breaches that leave hundreds of thousands -- and in many cases tens of millions -- of individuals at risk of identity theft," said Rita Glavin, who heads the Justice Department's criminal division.
Rather than purchasing goods with stolen credit card numbers, criminal organizations have recently begun to engage in "PIN cashing," Glavin said. They disseminate stolen financial information immediately to criminals who promptly withdraw money from ATMs all over the world.
In one recent case, PIN cashers made 9,000 withdrawals totaling $5 million in less than 48 hours from four compromised prepaid debit card accounts.
Glavin told the House Homeland Security Committee Tuesday the problem has grown so big federal prosecutors across the country are pursuing more than 2,000 cases related to identity theft.
Glavin said the number of convictions for identity theft has more than doubled -- a 138 percent increase -- in the past four years.
The committee called the hearing to examine the credit card industry's data standards, which are intended to reduce cybercrime.
Glavin told the lawmakers the Justice Department, FBI, Secret Service and Postal Inspection Service have been investigating and prosecuting data breaches. She promised to improve coordination with other countries and with the private sector to thwart the theft of data in digital records.
E-mail to a friend