Our panel of experts is anwering your questions!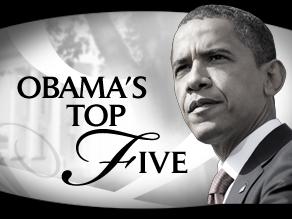 What do you think are the biggest challenges facing President-elect Obama when he takes office?
All this week, American Morning is examining Obama's Top Five.
Post your questions below and our panel of experts will answer them on-air. Only on American Morning, starting at 6 E.T. on CNN.
This Friday: Economy & Change
What can Obama do to turn the economy around? How can his policies make a difference in the daily lives of average Americans?
Tell us what you think!
__________________________________________________________________________________
E-mail to a friend