By Marguerite Reardon






(CNET) -- Wireless industry executives at the CTIA Wireless 2009 trade show say that despite the economic meltdown, the cell phone industry remains strong.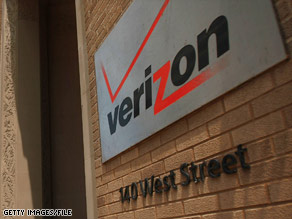 "Wireless innovation has been a foundation of our country's prosperity," says Verizon CEO Ivan Seidenberg.
And they're confident that it will be a driving force in pulling the nation out of the current financial crisis.
Verizon Communications CEO Ivan Seidenberg and Robert Dotson, CEO of T-Mobile USA, which is owned by Deutsche Telekom, took the stage on Wednesday, the opening day of the trade show, with a similar message.
These executives said that despite the economic troubles facing the nation and the world, the wireless market is thriving and innovation is flourishing. They also agreed that as the nation moves through the current crisis that the wireless industry could play a significant role in the economic recovery of the country.
But they also warned that reluctant investors and overzealous regulators could stunt its potential and harm the recovery.
"I do not mean to minimize the challenges we face -- as an industry or a country -- as we try to get our economy going again," Seidenberg said during his speech. "But wireless innovation has been a foundation of our country's prosperity for the last 25 years, and I'm confident that this great and vibrant industry will continue to be a leader as we put our economy back on the path to growth."
Indeed, Seidenberg went so far as to say that the rest of the economy could take a lesson from the wireless industry. Instead of companies and investors pulling back and hoarding their money as they've done thus far, he said that businesses should be continuing to invest.
"I wish everybody in America could taste the wireless special sauce," he said. "It seems the rest of the country has forgotten how to grow, but the mobile industry keeps reminding us."
Seidenberg emphasized that the way the communications industry has done this is by investing in building new infrastructure. Verizon Communications, which has a majority stake in Verizon Wireless, has already begun spending billions of dollars to lay new fiber for its fiber-to-the-home broadband service known as Fios.
And now it plans to invest in improving its wireless network. The company is about to embark on another major infrastructure project to build a new 4G wireless broadband network.
The wireless operator announced its network suppliers and strategy for building the network in February at the GSMA Mobile World Congress in Barcelona, Spain. It plans to start testing the network this year, and it will have 4G wireless deployed in 25 to 30 markets by the end of 2010.
"Our country can't afford to slow down growth and momentum," Seidenberg said.
Even though Seidenberg emphasized the need for investment, he tried to quell worries that the company is over-spending. During a press conference after his speech, he insisted the investments the company is making to build its 4G network are not much more than what the company was already spending to upgrade and maintain its existing 3G network.
"It's not that expensive," he said. While he wouldn't get specific about the company's spending plans for the new network, he said the overall budget would not be increased too much.
Instead, he said that spending would shift from the current network, known as EV-DO, to the new network.
Dotson, T-Mobile USA's CEO, had the same message during his keynote speech. Dotson said that the wireless industry must be the driving force to get the economy moving again. And he urged the financial community to open its wallets to keep innovation moving.
He also warned the new presidential administration to not over-regulate the industry.
"Now more than ever we must make certain that financial fuel flows to the wireless innovators, entrepreneurs and the garage geniuses, who will drive the next economic business cycle," he said during his speech. "In these times of needed financial regulation, we should be united to ensure the light regulatory touch that has successfully guided this highly innovative and vibrant industry for the past 26 years continues."
Seidenberg added that the government should reduce taxes on wireless services. And he called for a five-year moratorium on adding new taxes to wireless services so that the industry can work with local and state authorities .
He said that from 2003 to 2007, taxes on wireless services rose four times faster than taxes on other goods and services. And he said that in some states taxation on cell phone service is over 15 percent.
"All of us understand the pressures that policymakers face in an era of big deficits and slow growth," he said during his speech. "But we need to be very careful that government does not to try to fix short-term needs at the expense of long-term growth, which happens every time it raises taxes or imposes new regulations."
Still, the wireless industry is facing its own troubles. Handset manufacturers, in particular, are hurting. Nokia, the world's largest maker of cell phones, has drastically reduced expectations for 2009 and has already begun laying off workers and shutting down production facilities. Motorola, which was already on shaky ground, is also suffering, as are other manufacturers such as Samsung and LG.
But the operators themselves have actually fared much better. AT&T has laid off some employees and Verizon has admitted that it is shedding workers who have worked on its traditional landline businesses. But these companies saw big growth in their wireless businesses during the fourth quarter of 2008.
And that growth is expected to continue. Seidenberg pointed out during his speech that more people are buying higher-end smartphones and signing up for more expensive data plans that allow them to surf the Net, check e-mail and connect to social-networking sites.
And he said the new innovations around application stores, for example, would only help the industry become more efficient. He also emphasized the need to consolidate standards and operating systems to make the industry even more efficient. But he admitted things could be better.
"My guess is that the industry as a whole is doing fine," he said during the press conference. "But if GDP were at 5 percent, we'd be that much better."
E-mail to a friend

© 2009 CBS Interactive Inc. All rights reserved. CNET, CNET.com and the CNET logo are registered trademarks of CBS Interactive Inc. Used by permission.
All About Cellular Phones • Verizon Communications Inc. • Wireless and Mobile Networking