By Terry Frieden
CNN Justice Producer





WASHINGTON (CNN) -- Government lawyers urged a federal court judge late Friday to reject a proposed settlement which would allow Google to digitally scan massive libraries of books and place them online.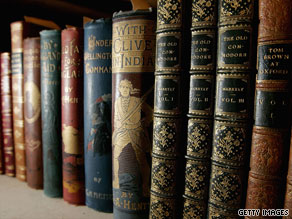 Critics argue Google's plan to digitize millions of books could violate copyright and antitrust laws.
In a highly anticipated announcement, Justice Department attorneys cited "class action, copyright, and antitrust" concerns in asking U.S. District Court Judge Denny Chin in New York to reject the currently constructed class action settlement between Google and the Authors Guild, which had sued them.
Despite the perceived problems, the federal government in its first public comments in the case, said it believes the necessary changes could be made, and urged continued negotiations.
"Because a properly structured settlement agreement in this case offers the potential for important societal benefits, the United States does not want the opportunity or momentum to be lost," the government said.
The decision was promptly hailed by authors and scholars opposed to the proposed deal.
"The current settlement proposal would stifle innovation and competition in favor of a monopoly over the access, distribution and pricing of the largest collection of digital books in the world, and would reinforce an already dominant position in search and search advertising," said the Open Book Alliance, which includes Microsoft, Yahoo and Amazon, three of Google's biggest rivals.
Both proponents and opponents agree the process of digitizing books holds great promise for consumers, libraries, scholars and students.
"Making books searchable readable and downloadable promises to unlock huge amounts of our collective cultural knowledge for a broader audience than was ever possible," the Open Book Alliance said.
E-mail to a friend

All About Google Book Search • U.S. Department of Justice