By Stephen Shankland and Tom Krazit






(CNET) -- Many people found Google's search site was extremely slow or inaccessible Thursday, and other reports pointed to troubles with other properties including YouTube, Gmail, Google Analytics, Google Maps, Google Docs, AdSense, and Blogger.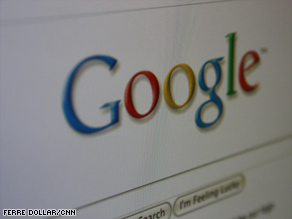 The Internet was abuzz about widespread trouble with Google's services Thursday.
Judging by a Twitter search for #googlefail, the problem was international in scope, though it wasn't immediately clear how universal the problems were. Google didn't immediately comment for this story, though it did confirm an earlier Google News outage that lasted about three and a half hours.
Google is central to the online lives--and livelihood--of many, and an outage shows exactly how central it's become--and not just through its primary business, search.
"The Internet dies without Google. Can't get to my bank Web site because it's waiting on 'google-analytics.com.' This is made of lame," said Twitter user Tadiera.
Updated 12:30 p.m. ET: Many readers are reporting that service is returning to normal, at least on some parts of the East Coast. Please continue to let us know if you are experiencing problems, or how long the outage lasted for you if things have settled down.
Google representatives have still not returned calls and e-mails requesting comment on exactly what happened this morning. The company has confirmed, however, that Gmail suffered what it called "a problem with Google Mail affecting a small subset of users." Google said it hoped to update that status by 10 a.m. PDT.
Updated 12:40 a.m. ET: Google released the following statement: "We're aware some users are having trouble accessing some Google services. We're looking into it, and we'll update everyone soon." Google also sounded the all-clear whistle for Gmail: "The problem with Google Mail should be resolved. We apologize for the inconvenience and thank you for your patience and continued support."
Meanwhile, outages have been reported to us all over the world, including California, Maryland, Massachusetts, Florida, New York, Washington, Illinois, Idaho, Indiana, Arizona, Oklahoma, New Jersey, North Carolina, Texas, the United Kingdom, Dominican Republic, and Malaysia.
Keynote's Internet Health report is showing some interesting data this morning as well. Two network routes involving NTT, a Japanese telecommunications giant, are showing significant packet loss on connections to Qwest and Verizon. We're trying to get more information and an explanation from Keynote representatives.
Updated 1:25 p.m. ET: Google has taken to Twitter--where it is taking an e-beating today--to acknowledge the issue and promise an explanation shortly. "The issue affecting some Google services has been resolved. We're sorry for the inconvenience, and we'll share more details soon."
E-mail to a friend

© 2009 CBS Interactive Inc. All rights reserved. CNET, CNET.com and the CNET logo are registered trademarks of CBS Interactive Inc. Used by permission.