(CNN) -- Barclays have agreed a new three-year title sponsorship deal with the English Premier League which will be worth around $135million to top-flight clubs.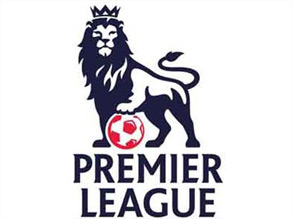 The English Premier League have agreed a new three-year title sponsorship with Barclays worth $135million.
The bank has sponsored the Premier League since 2004 and their current three-year contract, which expires next year, was worth $108m.
Barclays' new deal will run from 2010/11 through to the end of the 2012/13 season and Premier League chief executive Richard Scudamore admitted he was pleased to continue the relationship with the bank.
"We are extremely pleased that our long established partnership with Barclays will continue for a further three seasons," Scudamore said.
"The clubs unanimously accepted Barclays' proposal and are looking forward to further developing a successful relationship for what must be considered one of sports top sponsorship properties.
"The Premier League's strength is that it is an essentially English competition that has gained a huge international following. This clearly resonates with Barclays own business development and aspirations.
"Barclays commitment is critical to helping us continue to put on a top quality football competition that is watched and enjoyed by football fans at home as well as across the world."
President of Barclays Robert Diamond Jr felt that the deal reflects the strength of the Premier League brand across the world,
He added: "Football is the world's favorite sport bringing pleasure to hundreds of millions of people across the globe, and our sponsorship of the world's most popular league creates a positive emotional link between our brand and football fans everywhere.
"The Barclays Premier League sponsorship has been very successful for Barclays and the strategic fit is stronger than ever.
"The sponsorship is a very important element of our marketing mix and provides a cost effective method to market our organization, helping us in our ambition to be one of a handful of banks leading the global financial services industry."
E-mail to a friend

All About Barclays Premier League • The F.A. Premier League • Liverpool FC • Chelsea FC • Manchester United • Manchester United FC • Arsenal FC